7-Year-Old Wrote To His Dad In Heaven, The Mailman's Response Has Everyone In Tears
These days, the web encircled a real story that touched many. A seven-year-old boy named Jase and his sister lost their father in a tragic car accident four years ago.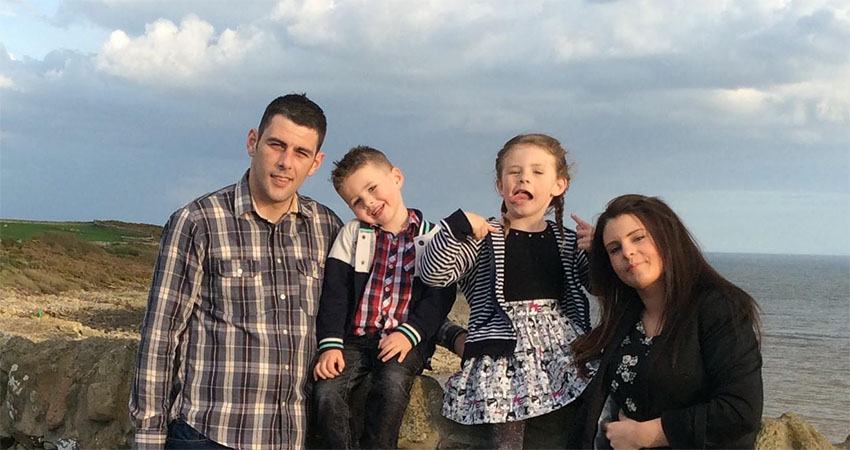 Photo: Teri Copland, Facebook

The loss was very difficult for the family. The boy Jase wanted this year to send his father a card for his birthday.
On the envelope in which the letter was, the boy wrote:
"Mr. Postman, Can you take this to Heaven for my dad's birthday? Thanks."
Just a few days after that, mother Teri got the reply of the postman, at which she was left without words.
The postman wrote the following:
"While we've been delivering your post, we became aware of some concerns. So I just wanted to take this opportunity to contact you about how we succeeded in the delivery of your letter to your dad in heaven. This was a difficult challenge avoiding stars and other galactic objects on route to heaven.
However, please be assured that this particular important item of mail has been delivered. Royal Mail's priority is to get our customer's mail delivered safely. I know how important your mail is to you. I will continue to do all I can to ensure delivery to heaven safely.
Yours sincerely,
Sean Milligan"
The emotional response of the mail left Jase's mother Teri in tears, so she decided to publish both letters on the social network, in which she said thanks to the postal staff.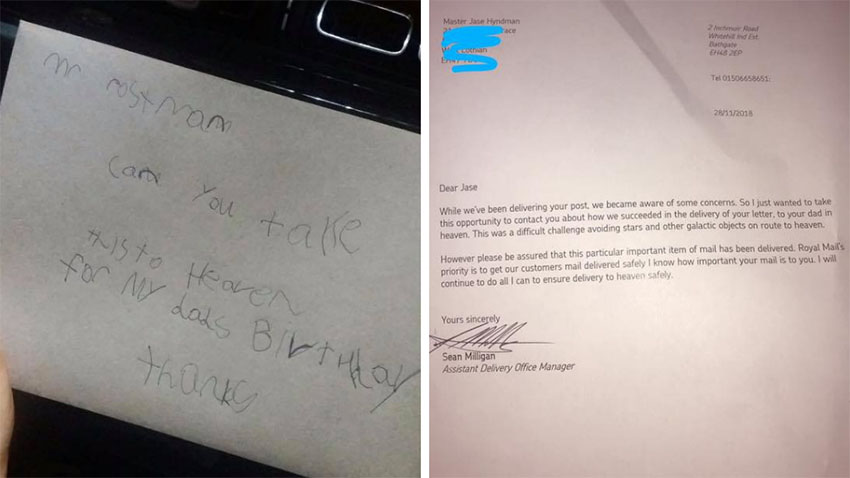 Photo: Teri Copland, Facebook

Lets share this wonderful story, at which faith in good people is instantly restored. Let your friends read this wonderful feedback of postman, because we can all learn a lot from the letter!