75 Years Later, D-Day Veteran Meets Long-Lost French Love
The Normandy landings were the landing operations on Tuesday, 6 June 1944 of the Allied invasion of Normandy in Operation Overlord during World War II. Codenamed Operation Neptune and often referred to as D-Day, it was the largest seaborne invasion in history.
This landing operation was an important milestone in the war.
Many soldiers went to France, including veteran
K.T. Robbins
. During the war, he fell in love with French woman from a small town in the east of France, but unfortunatelly they had to separate.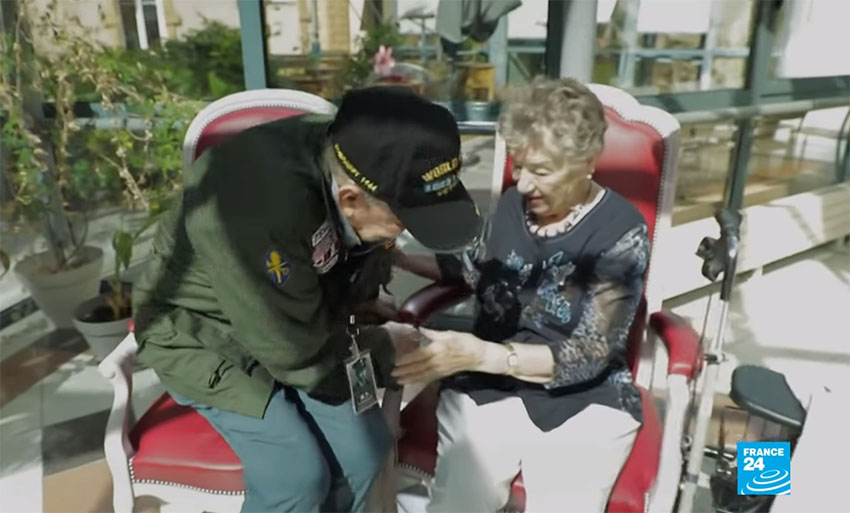 The both fell in love in that year, but they never met again after the separation. Nevertheless,
K.T. Robbins
had a special place in his heart for long-lost French love.
Now with the help of
France 24
journalists, he has realized a hidden desire, which he has kept in himself for so long. Based on a photograph, which
K.T. Robbins
always had with him, they traced the French woman, and prepared an unforgettable surprise for both of them.
See how they looked like during the reunion when they met again 75 years later. Prepare the tissues before you watch this touching video! Feel free to share this lovely moment with friends.