Dachshund Gets A New Duckling Friend That Hatched From The Egg
Years ago, a video appeared on the
YouTube
network where we can watch a wonderful animal friendship.
A dachshund named
Loulou
witnessed the moment when a duckling hatched from an egg, and the two formed a very special friendship.
The video clip, which was published four years ago on the
YouTube
network, is already a hit there - to date, the scenes with the duckling and the dog have been watched by more than 7 million Internet users, who are absolutely delighted by the unusual friendship.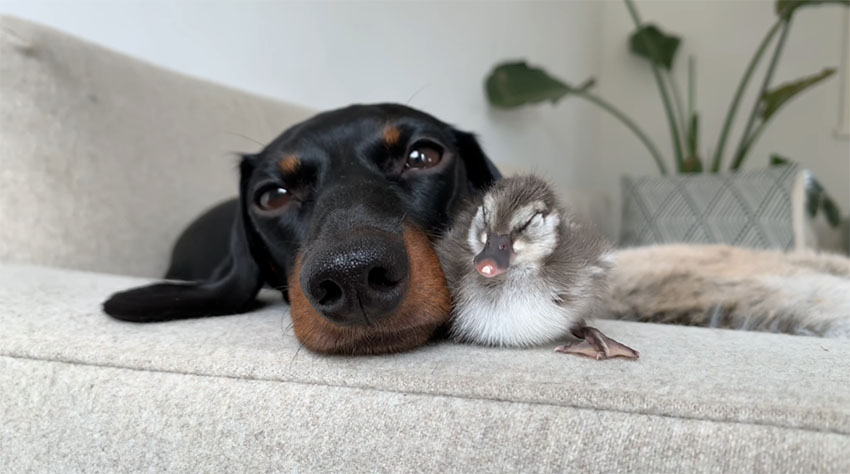 The owners of dachshund Loulou filmed the moment a duckling hatched from an egg. The bird was properly cared for, then the duckling was introduced to their dog. He was very protective of her, and the duckling chose the dog as her ally.
Watch a cute video where we can follow the wonderful friendship between a duckling and a dog. Will the scenes captured by dachshund owners brighten your day too?