Dancers Fall To Floor Only For Everyone's Heart To Start Racing When Song Switches
The dancers from the dance group Emerald Belles once again demonstrated why they belong to the best dance performers.
During the previous Crowd Pleasers Dance Area Competition, many guests were enthusiastic about their dance performance, where there was no lack of exceptional dance scenes.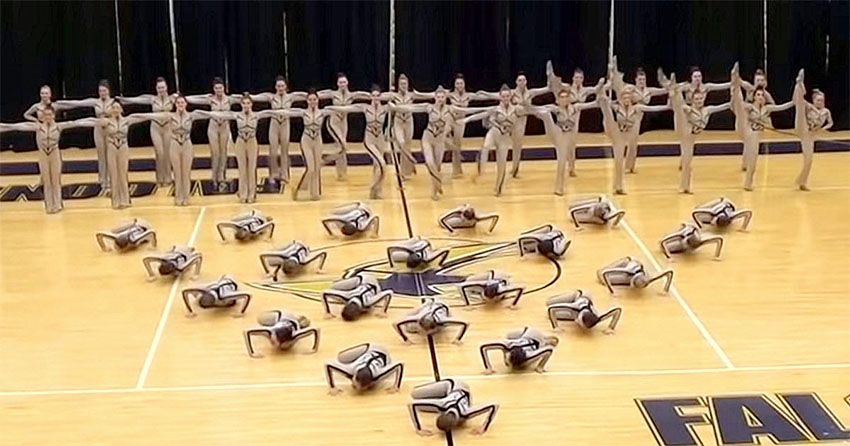 The Emerald Belles dance group comes from Southlake, Texas, and with their dance moves they always thrill at every step. For the past 20 years, the dance group represents the Southlake Carroll Senior High School, and from there the majority of their members come.
With their dancing, they impressed once again at the previous competition. Their coordinated moves were taken over by many, and many were especially impressed by the optical illusions that arose during the dance.
When you see this synchronized dance performance, you will surely be enthusiastic about the boys and the girls from Emerald Belles dance group. Watch the video and enjoy the real dance masterpiece!