Housewife Shows Us Her Simple Way How To Color Easter Eggs With Silk
Easter is a festival and holiday commemorating the resurrection of Jesus from the dead. Most Christians refer to the week before Easter as "Holy Week", which contains the days of the Easter Triduum, including Maundy Thursday, commemorating the Maundy and Last Supper, as well as Good Friday, commemorating the crucifixion and death of Jesus.
Many before Easter color eggs, and from year to year there are more and more techniques to prepare the best look of Easter eggs.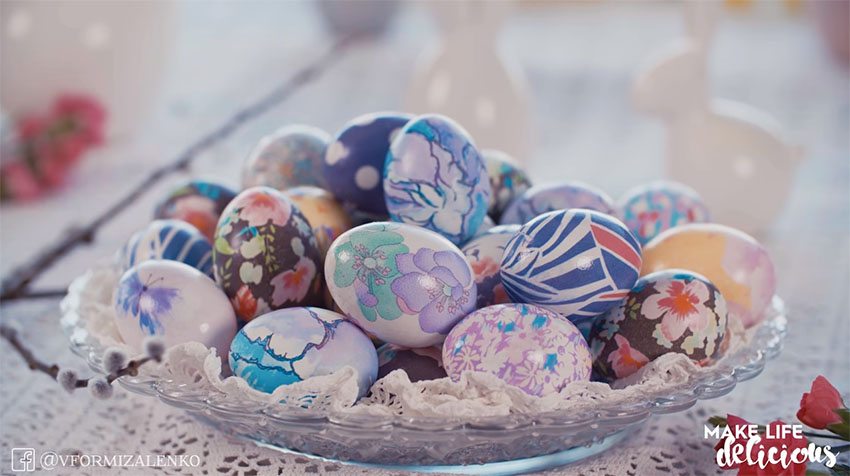 Housewife
Alenka
shared a wonderful and simple procedure online two years ago, where she presented how to paint eggs with silk. Her video clip has been seen by more than 230,000 people to date.
At the same time,
Alenka
advises that the silk must be thick, because thin or transparent silk will not give any color to eggs.
Easter eggs can also be colored with rice
If you want to add a special texture to Easter eggs, you can also use rice for coloring. Place rice in the pots, add artificial colors and shake the contents.
When everything is ready, insert the boiled eggs into the jars and shake again until the egg is colored.
Follow us to see more amazing stories similar to this one!