Husband Plants 1,000's Of Trees To Honor Wife, True Intention Is Revealed 17 Years Later
Janet and Winston Howes had a love story for the ages. They fell in love at first sight -- and every day spent after only got better. The pair married in 1962 and moved into a charming farmhouse in rural England shortly after! They were so excited to build a family of their very own in their dream home.
It was only a short time after moving to Wickwar, Gloucestershire when Janet gave birth to their first son. The land was thriving, as was their relationship, and their son was healthy as an ox. Life was perfect!
But, in a flash, everything came crashing down around them...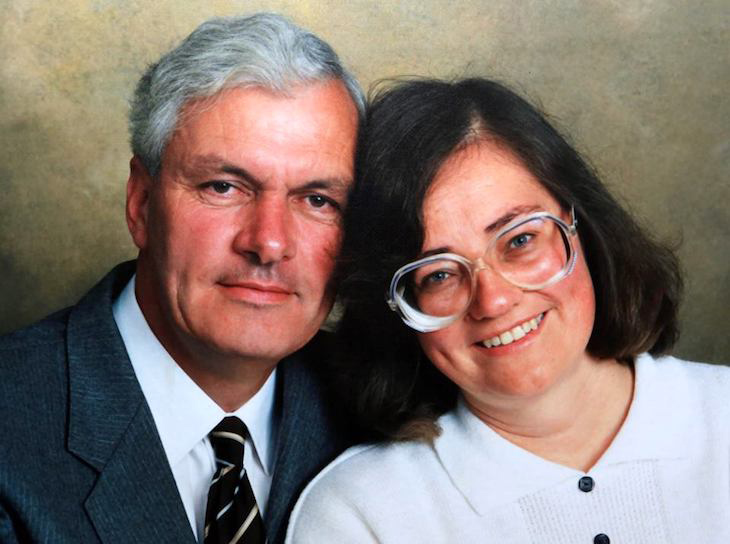 After more than three decades of being married to her soulmate, Janet suffered from heart failure and passed away at just 50 years old. Her husband was devastated and their son had no idea how to continue on with life without his mother! They tried their best to heal in a healthy manner -- but no matter what they did, Janet's passing was too much to bear. 
In the months after losing Janet, a strange idea started to form in Winston's mind. While he could never bring back his beautiful bride, he could honor her with a grand gesture! Winston incorporated the meadow by their home Janet loved so dearly and made something that he and his son could visit on the hard days.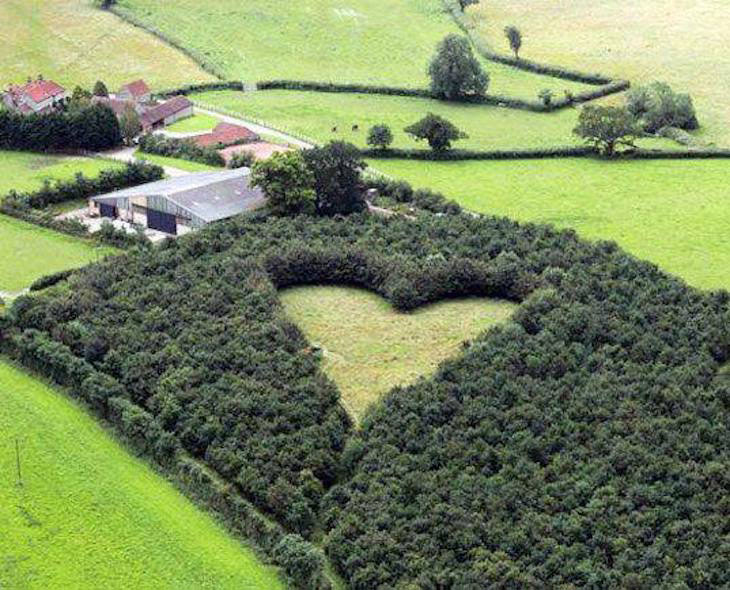 Winston's incredible tribute to Janet remained a secret for years until a hot air balloonist flew over their rural home. Pilot Andy Collett was en route on a beautiful afternoon when he discovered Winston's tribute. He looked down and couldn't believe what he saw!