Infertile Couple Gets Finally Pregnant, Husband's Reaction Is Priceless
The arrival of the child in the family is something the most beautiful, which can be experienced by the future parents. Unfortunately, not all couples have such an opportunity.
Many complications were experienced by Dee and her husband when trying to make a baby, so they went medical examination. The doctors set a diagnose for them - they were both infertile.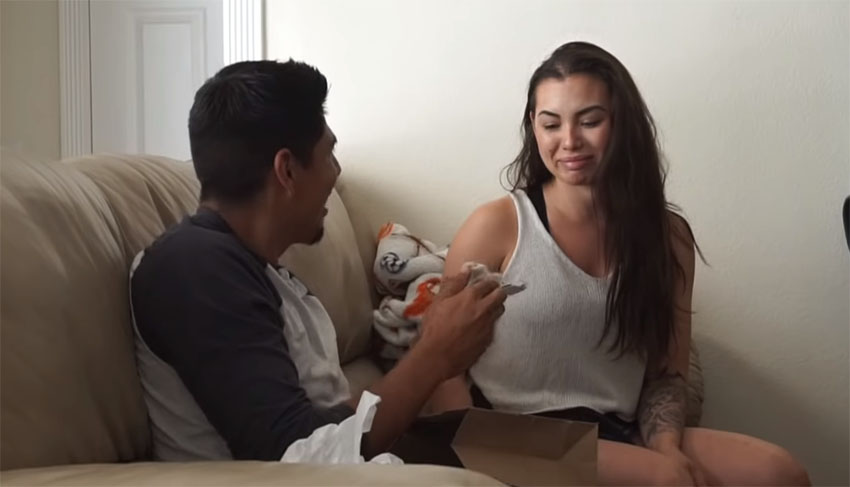 Dee has undergone many blood tests, artificially added hormones, and has undergone many other therapies. She soon had to accept the fact that she would never become a mother.
But at the end of the past 2018, exceptional news came. Everything seemed to indicate that Dee could be pregnant!
She made several pregnancy tests, and all of them showed that she was pregnant. She also went to doctors who confirmed her pregnancy 100%.
She hid the happy news before her husband, and then she let him know that they had succeeded with a very special gift. The spouses described pregnancy as a true miracle, and the reaction of the husband to the happy news will definitely make you happy too. She also shared the news with her parents, and your heart will play on every scene.