Katy Perry Sobs While Holding Up Phone So Singer's Sick Mom Can See Him Perform In Real Time
When 27-year-old
Dimitrius Graham
appeared in the
American Idol
show, he asked judges for a very special favor, which left many in tears. His mother
Lorraine
had an operation the next day, which made her unable to see her son's live performance.
That's why
Dimitrius
decided to ask for help from the judges!
He asked if he could make a video call with his mother before the performance and then put the mobile phone in judges' hands so that his mother would be able to hear him live. They agreed to his request, and the mobile phone was taken by the judge 
Katy Perry
.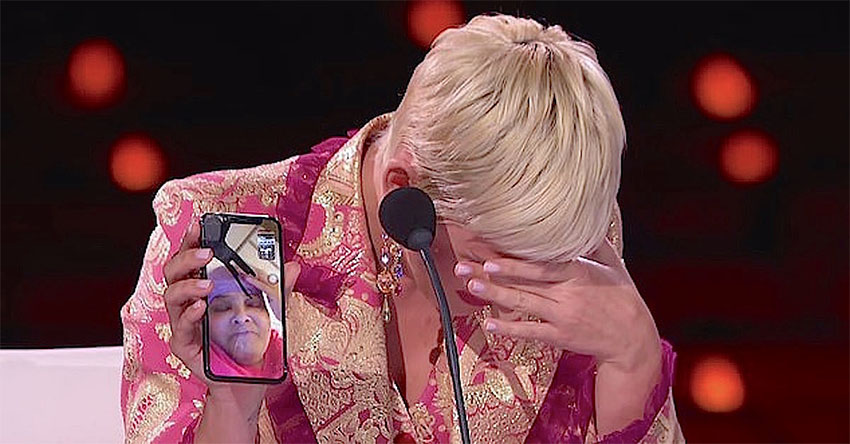 Photo: American Idol, Youtube
Katy Perry
said to mom
Lorriane
that she hopes that angels are watching over her.
"And speaking of an angel, your son is about to sing for us, and we want you to be a part of this moment,"
she added.
She then turned the mobile phone towards the stage where
Dimitrius
showed his singing talents with his redention of the song
"Wind Beneath My Wings"
, which is originally performed by
Bette Midler
. The judge
Katy Perry
was so moved that she could not even look at the stage. At the end of the performance she had to wipe her tears from the face!
Look at the wonderful performance of a 27-year-old young man, which was also seen by his mother with the help of judges and the live video call!