Kid Performs Bohemian Rhapsody In Front Of Whole School
At the beginning of this summer, the internet was surrounded by a video clip from a school talent on which one of the boys stole whole attention.
In spite of all his classmates and many parents, he played the piano, and with the performance he reaped the glory of the wider world!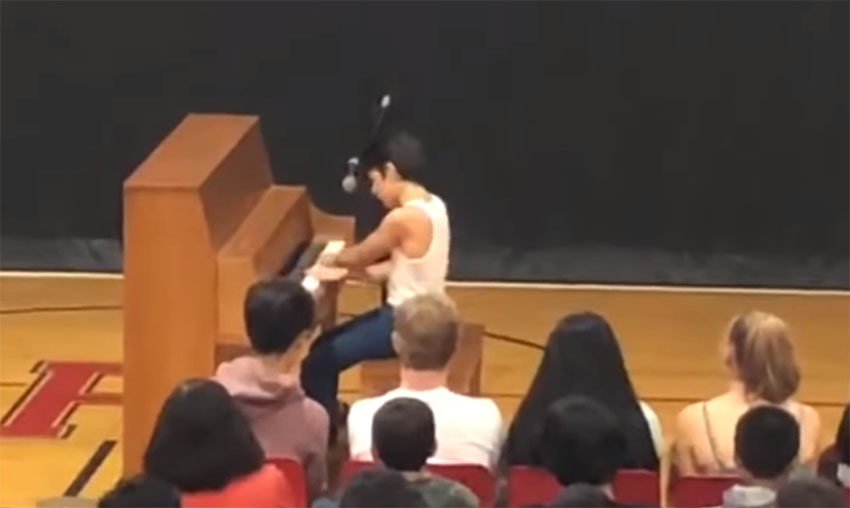 Alexander Penkov,
from the United States of America, drew much attention at the school talent show when he sang and played the legendary song
"Bohemian Rhapsody",
sung originally by
Freddie Mercury
at 
Queens
.
The performance of talented Alexander was so remarkable that he immediately gained worldwide fame. To date, almost 3.5 million viewers have watched the video on Youtube alone.
Listen to a wonderful performance from school talent, in which Alexander Penkov stole all the attention and surrounded the world by playing and singing the song
"Bohemian Rhapsody"!