Lady Gaga And Bradley Cooper Step On Stage To Sing "Shallow" Live For The First Time
The song "Shallow", which is originally performed by Lady Gaga and Bradley Cooper, is one of the new hits that took over the world.
The song was also nominated for an Oscar, but fans of Lady Gaga and Bradley Cooper never heard the song before during live performance.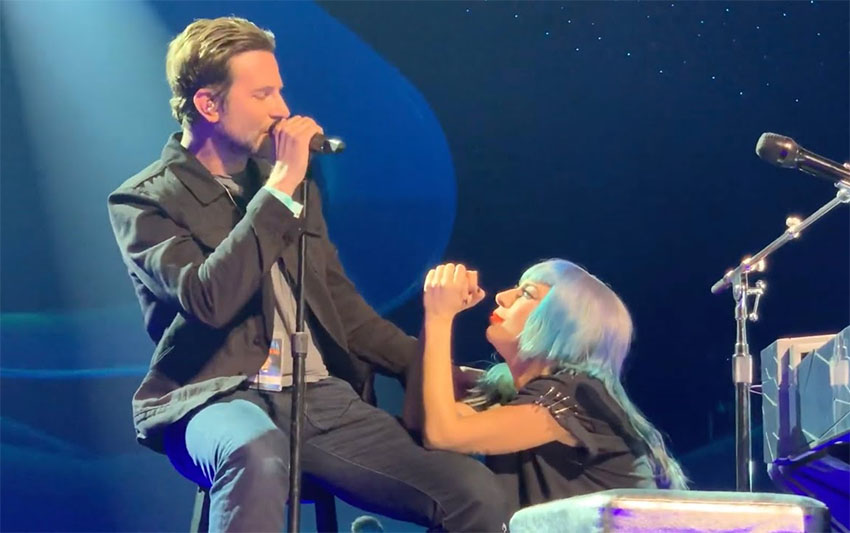 It was like that until the concert held by Lady Gaga these days in Las Vegas. Bradley Cooper stepped on stage with her, and with his visit he surprised Lady Gaga, as well as many of her fans. For the first time, the cute couple sang their hit "Shallow" in front of a wide audience.
They touched many's feelings with a magic performance, and also Lady Gaga couldn't hide tears.
A video of their first live performance has already captured almost 10 million views in few days, and many on the web are also excited about this wonderful performance.
Will Lady Gaga and Bradley Cooper also took over you while singing "Shallow" at the concert in Las Vegas?