Little Girl Performs Easter Version Of "Hallelujah" Paralyzes Crowd With Her Haunting Rendition
Lena Preslar
is a young girl who has excellent singing talent. Years ago, she published a special video on the web, where she sang the Easter version of the world famous hit
"Hallelujah"
, and she impressed many around the world with the performance.
Her confidence intertwined with the lyrics, and a wonderful performance will not be forgotten for a long time.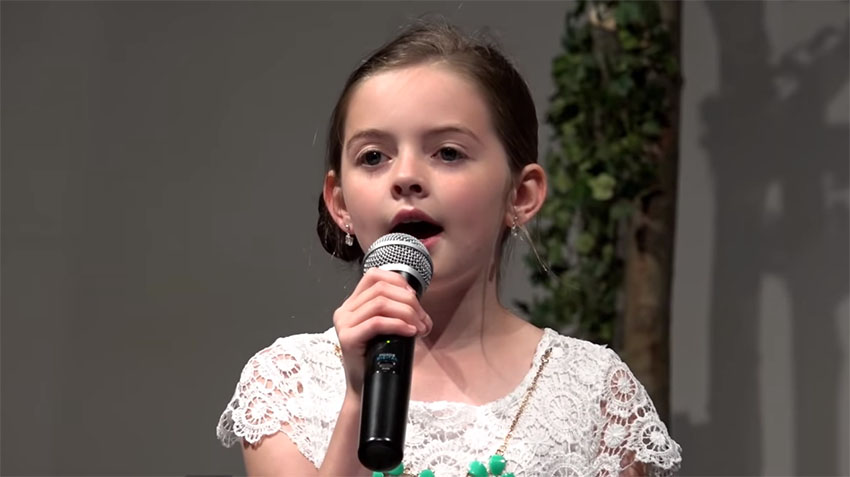 Instead of sticking to the original
Leonard Cohen's
song, she sang an Easter version under which
Kelley Mooney
was signed in 2006.
In the poem, lovely
Lena
sang about the suffering of Jesus Christ, and the entire performance was totally angelic.
Even if
Lena
is a little girl, it's perfectly clear that she has a rich career in music industry. Listen to the wonderful Easter performance of the song
"Hallelujah"
, where you will definitely took over you too.
Be sure to share
Lena's
talent with your friends and loved ones so everyone can get a dose of Easter magic. What a way to honor our Lord and Savior!