Little Girl Sings Elvis' "Can't Help Falling In Love", Takes The Internet By Storm
Claire Crosby
is a barely six year old girl who has already taken over the world with her singing talent.
There was nothing else this time when she, with the help of her parents, uploaded a video on the web, in which she presented herself at the singing of the world famous hit.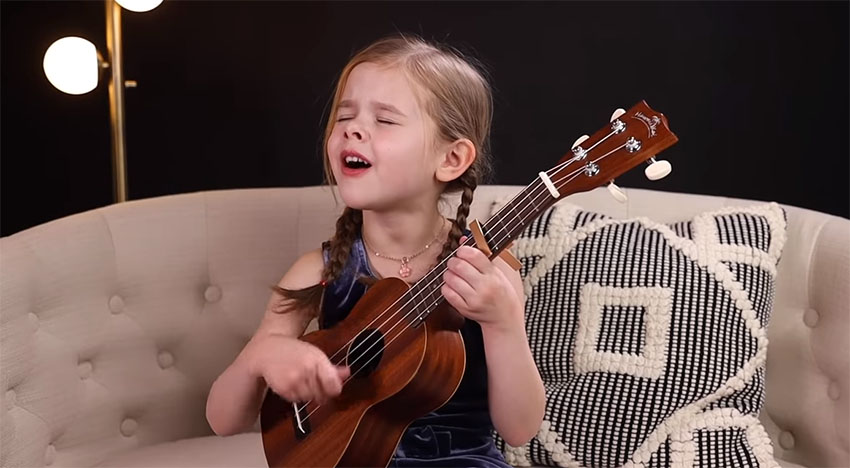 The little girl took ukulele into her hands this time, then played the song
"Can't Help Falling In Love"
in front of the camera, which was originally performed by
Elvis Presley
.
The video of her performance exceeded 100,000 views on the Youtube network in less than a day, and you will definitely enjoy yourself when listening to a little girl's performance. Even the rock'n'roll king would definitely enjoy her show!
According to the parents, she learned how to play ukulele entirely herself, and she also learned to play many other musical instruments. According to her performance, the girl is a real singing talent, and she will surely mark the music in the future!