Man Takes His Girlfriend In The Woods, She Freaks Out During Proposal
At the end of last year, the Web was circulated by a video in which a man took care for a very special engagement. He took his girlfriend to the woods, where a moving note awaited her.
Her reaction was the reason that the video captivated many instantly!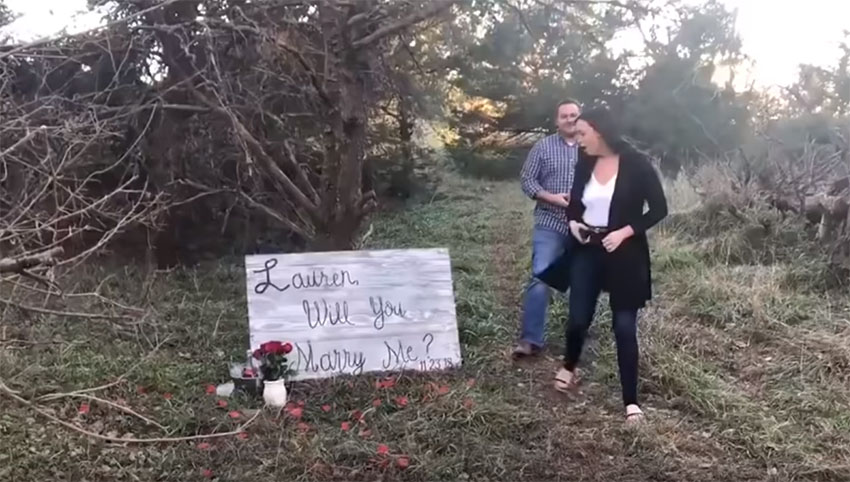 A man put up a small banner in the middle of the forest, which read,
"Lauren, would you marry me?"
When he brought his girlfriend to the woods, she almost went crazy with joy! It took a while before her fiance could get her an engagement ring, and the video became an instant hit.
Take a look at the remarkable reaction of a girl when she got a memorable surprise in the middle of the woods!