Marine Surprises Mom For Christmas, Her Reaction Will Bring A Smile On Your Face
For each mother, the most painful times are when her children go out in the world. Let this be due to a study, moving to another place or serving military obligations.
One of the mothers faced this problem when her son went in the army.
He joined the Marines, so his work was also very dangerous. That's why his mom was often worried. Thoughts were running through her head that she might never see her son again. But her fears did not come true.
The marine son surprised his family with an unexpected visit when he simply knocked on the home door.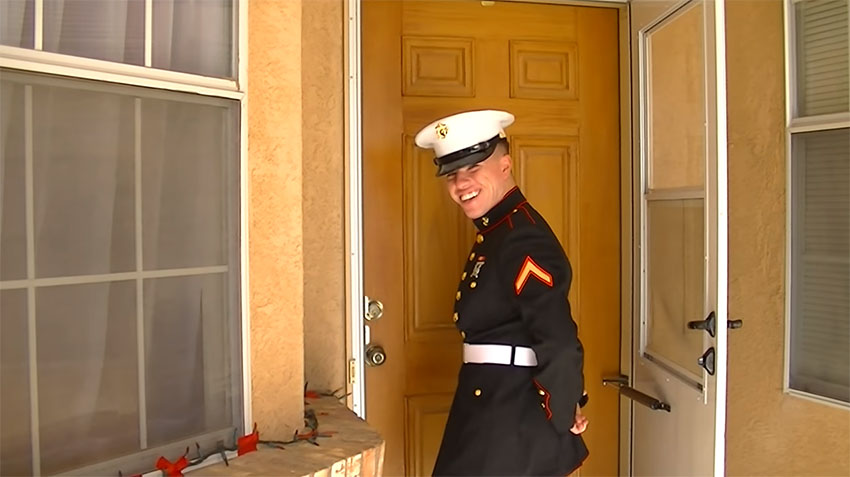 The door was opened by his mother, and in front of him, she almost went crazy due to joy. In any case, the response that many of the mothers would have done with such a scene!
Look at the mother's reaction when her son returns home from the army just before Christmas.