Penguin Is Released Back Into Wild When He Suddenly Turns For Touching Goodbye
Rescuing and rehabilitating wild animals is incredibly rewarding work. Animals in desperate need of help, tender care and love can flourish in the right setting.
The Kaikoura Wildlife Rescue in New Zealand opened in September 2017 for just such a purpose. Its mission is to treat and rehabilitate injured and ill native New Zealand birds.
The facility is operated by wildlife biologist Sabrina Luecht who specializes in endangered species. The work she does is completely voluntary and incredibly meaningful.
Apparently there have been many young seabirds struggling with starvation recently due to La Nina conditions. The majority of birds Sabrina has been caring for are shags, Hutton's shearwaters, gulls, petrels, owls, kereru, kingfishers and blue penguins like the adorable one in the video below.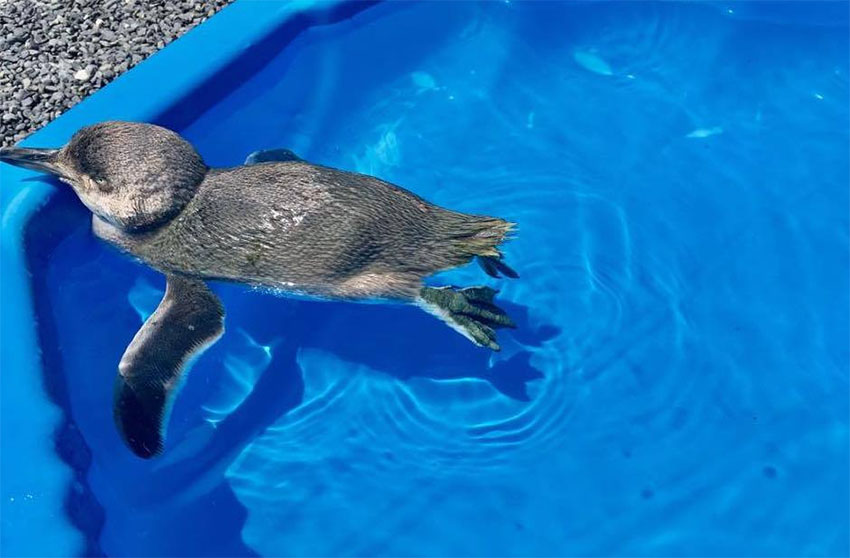 Sabrina cared for an injured blue penguin for six days. It had a noticeable head wound it had incurred from attempting to free itself from a net.
The bird was discovered trapped and injured by an individual who thankfully stopped to help it.
Finally, the time came for the precious blue penguin to be returned to the water. Sabrina transported it to the ocean and walked out onto the beach with the rehabilitated bird.
She gingerly set it down on the damp sandy beach and it took a few tentative steps forward. She backed away, but the bird couldn't bear to part with the person who brought it back to life.