Southlake Hospital Nurses Grant A Dying Mother Her Final Wish
Every mother wants to be present at the wedding of her children. Unfortunately, for one of the mothers, this desire seemed almost impossible.
Lillian was in intensive care at the Southlake Regional Health Center Hospital, and her time was rapidly running out.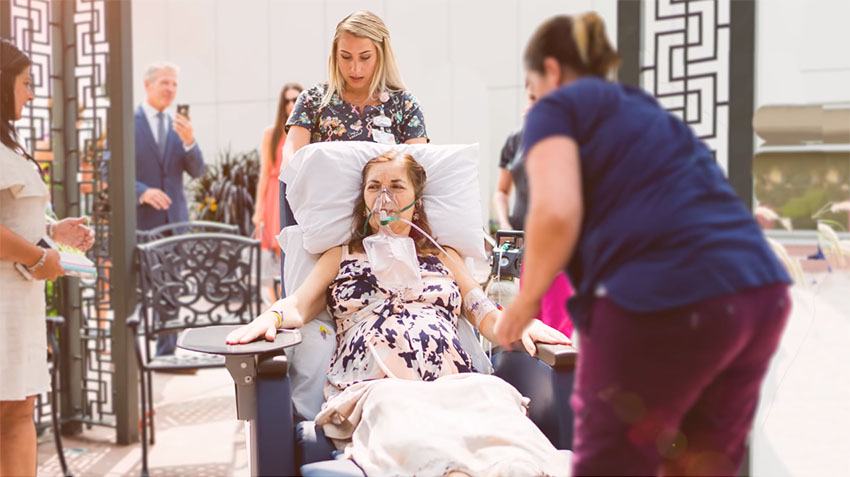 Due to the illness, she was about to die so she told the nurses her last wish. She wanted to be at the wedding of her daughter, but there were still a few weeks to go until the wedding day. Because nurses knew that she would not survive until that day, they quickly went into action.
Together with Lillian's daughter, they prepared everything necessary for the wedding, which was held in the lobby of the hospital!
In that way they gave Lillian and her family the opportunity to be together in the last moments, and at the same time fulfilled Lillian's last wish - to experience the moment when her daughter gets married. The wedding was completely dreamy, and Lillian had gathered enough power there to even pose with the wedding guests and her daughter for photographs.
After the wedding, nurses took Lillian back to the hospital room where she fell asleep. The next morning, they could not wake her up anymore - she left our world forever the day after the daughter's wedding.