The Voice Contestant Domenic Haynes Was Just Called The Coaches' Favorite Singer Ever
These days singer
Domenic Haynes
was the most successful on the blind audition of the The Voice show, taking over all the judges with his singing talent.
Not only did he took many over - almost all of the judges said that the best singer in the history of the The Voice show was standing infront of them!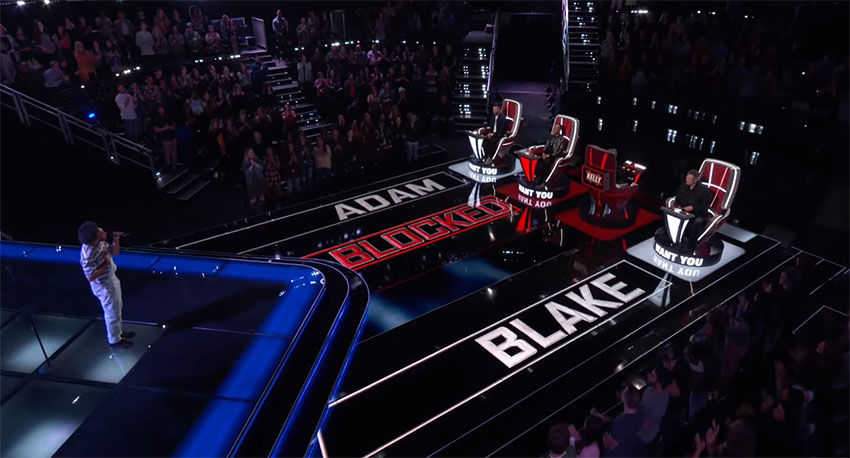 When 18-year-old
Domenic Haynes
introduced himself to the blind auditions of the The Voice show, two of the judges immediately turned around.
Adam Levine
was the first one to turn around, but he even blocked the second judge 
John Legend
, so that the singer would not pick him as the coach. At the end of the show,
Blake Shelton
turned around too, who told
Domenic
that he has exceptional singing talent.
A singer from Tampa, Florida, belted out
Leon Bridges'
"River"
 song on the blind auditions, and with his unique voice, he took over everyone in the hall.
Judge
Adam Levine
then told
Domenic
that he can without any doubt claim that he is the best singer standing in front of him during all seasons of The Voice. Will the 18-year-old
Domenic
also took you over with his unique singing talent?