Tiny Girl Sits At Public Piano And In Matter Of Moments Becomes Internet Sensation With Song Choice
Talent can not be judged by years, which was proved two years ago by a young blonde girl named
Diana
.
With her knowledge of the piano she took over many passers-by, and the video of her playing is still the real sensation on the web.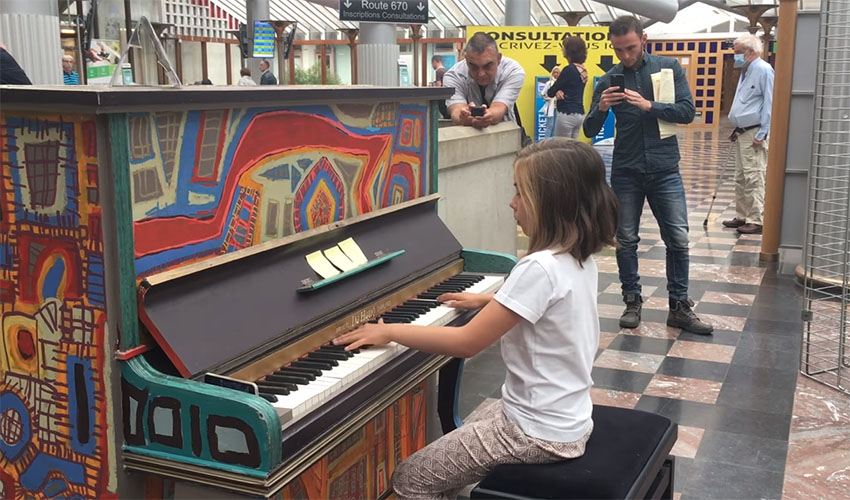 In one of the shopping centers, little
Diana
sat down for a public piano, where she impressed many visitors with her innovation. First she began to play the song
"Helo"
on the piano, but soon after that she connected her play with another song.
After a few minutes of playing the song
"Rolling In The Deep"
by singer
Adele
, little
Diane
changed her play to the
Pirates of the Caribbean
theme song.
Wonderful piano playing has taken over many in the shopping center, and in response, many also praised her performance online. While playing, it is possible to witness the pure passion of the little girl to music, and at her performance, you will definitely enjoy it yourself!