Trio Of Men Perform 'Hallelujah' Cover In Empty Church
Two years ago, a wonderful music performance landed on the YouTube network, provided by members of the music group
Simply Three
.
In an empty church, they performed the song
"Hallelujah,"
and took over many music lovers online with their performance.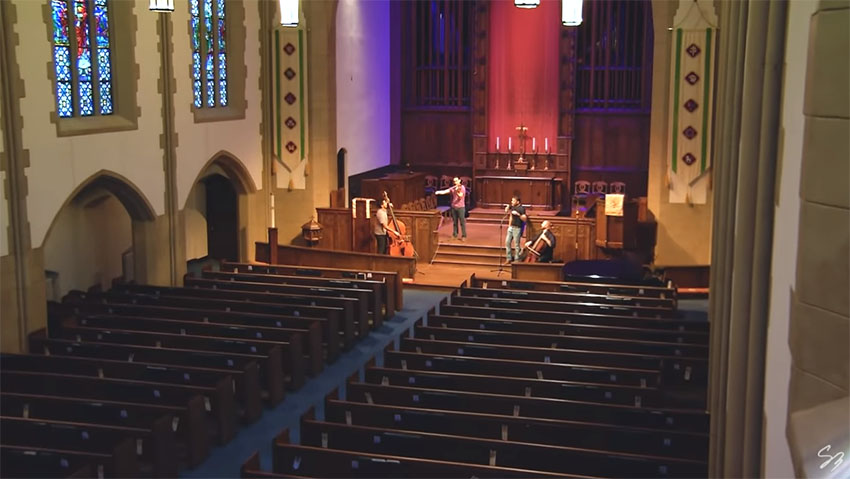 The Simply Three group consists of three friends
Glen McDaniel
,
Zack Clark
and
Nicholas Villalobos
. Glen plays the violin, Zach plays the cello, and Nicholas plays the bass. In the video, the musicians were joined by singer
Robert Moody
, and their joint performance is truly a real balm for the soul.
The world hit
"Hallelujah"
was performed by the group at the empty Myers Park United Methodist Church, located in Charlotte, North Carolina.
Listen to a wonderful musical performance in which a group of men took over many by singing and playing the hit song
"Hallelujah"
, which was presented to the world in 1984 by Canadian singer
Leonard Cohen
. Will the men take over you too with their stunning performance?