VIDEO: Is She The Hottest Truck Driver In America?
Not long ago, a video clip was landed on the web in which a real beauty can be seen. This one does not deal with modeling, but with completely "male" work.
She is a truck driver, and she is one of the hottest truck drivers in the world!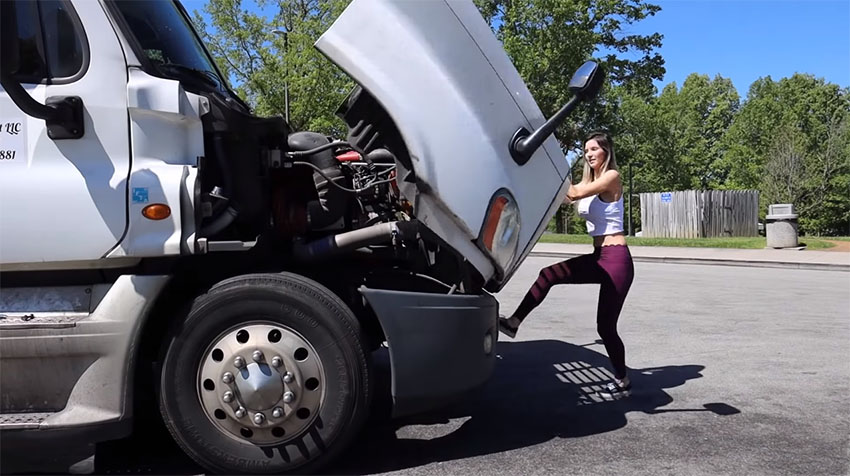 Her name is
Carolina
, and she comes from the United States. She has already traveled all over the country with her freight vehicle, and she is a real beauty, who could easily do the job of a model.
But she says that her mission is to ride a truck, because she enjoys every moment on the road!
Look at the beauty that drives the truck in the United States of America! Does she deserve the name of the hottest truck driver in the country or even in the world? Watch the video and be the judge for yourself...