Wife Sings "Amazing Grace" To Dying Husband, Footage Is Heartbreaking
Danielle Gibson
met
Tony
few years ago, and a spark quickly sparked between them. They fell in love, then they got married, and soon after that, they also got children.
Unfortunately, life is not fair many times. This was even in the case with
Danielle
and
Tony
.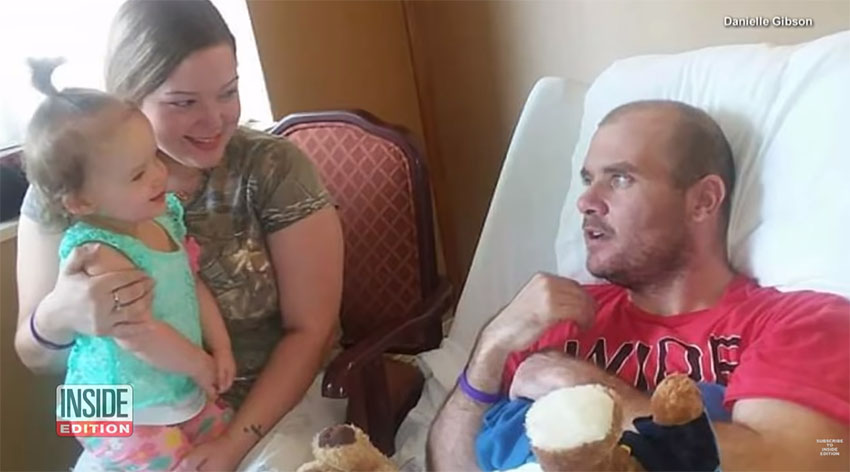 Tony
began to lose his memory, and often suffered from headaches. The doctors gave him a rigid diagnosis - he had a Creutzfeldt-Jakob disease. CJD is a rare, degenerative, fatal brain disorder.  It affects about one person in every one million per year worldwide; in the United States there are about 350 cases per year. CJD usually appears in later life and runs a rapid course.
That is why patients with this disease stay with us for only half a year.
Tony
lost the battle for life a few months after the diagnosis was made. Just a few days earlier, his spouse
Danielle
sang the song
"Amazing Grace"
to him, and her appearance circled the world in an instant. Unfortunately, this is one of
Danielle's
last memories of her late husband.