Andrea Bocelli Duet With Dua Lipa Is A New Harmony Worth Listening
Italian singer Andrea Bocelli is a true legend among musicians. He impressed with his achievements decades ago, and in that year he delighted with many of the compositions he made together with world music performers.
These days, he posted a new video on the web in which he joined forces with the rising star on the music scene, Dua Lipa.
Together they sang a new song "If Only", and their wonderful voices made sure that the performance was a real balsam for the ears.
"The voice of this young British singer is unique, recognizable, expressive and as brilliant as her interpretative intelligence, which was clear from the very moment we started working together,"
said Andrea Bocelli about Dua Lipa.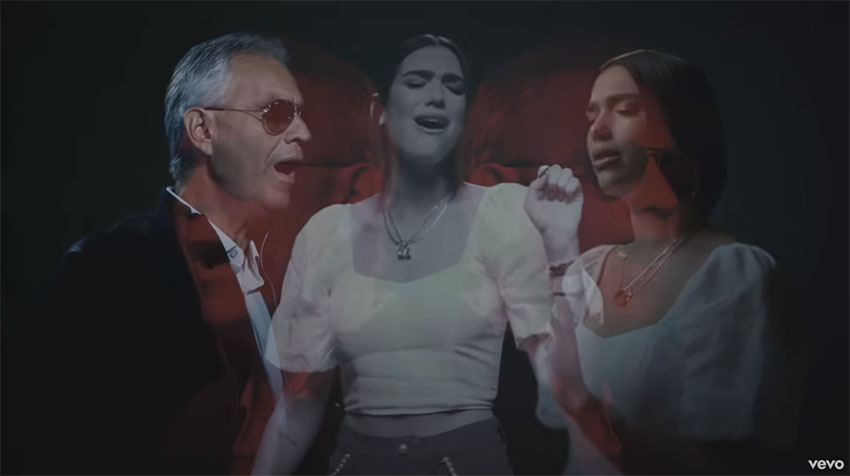 Photo: Youtube
Andrea Bocelli is preparing for the album "Si", which is the first album to be released by Bocelli over the past 14 years.
Listen to the performance of the song "If Only" by Andrea Bocelli and the British singer Dua Lipa!