Andrea Bocelli Sings With Wife Romantic Duet So Heavenly Moves Audience To Tears
Andrea Bocelli knows how to handle his performances. In the past, he has won countless awards, and with his extraordinary voice he impressed millions of people on every corner of the Earth.
Back in the past, Andrea Bocelli really excited many fans when he sang along with his wife Veronica Berti on one of the appearances.
The relationship between Andrea and Veronica began professionally at the beginning, and then there were sparks of love between them. Since Andrea Bocelli was a divorcee, he was still aware of the pain of separation, so he never wanted to rush with Veronica.
They waited for a decade, then they promised each other an eternal loyalty and got married infront of their families.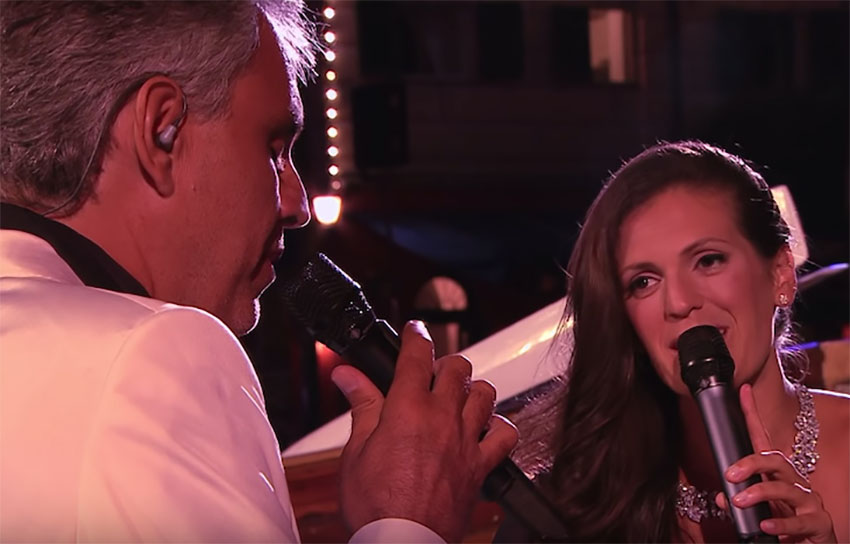 In one of the shows, Andrea Bocelli and Veronica Berti merged their singing talents and sang the song "Qualche Stupido" together. The guests in the hall were enthusiastic at their performance, and we can assure you that you will be enthusiastic about their singing too.
Listen to how Andrea Bocelli performed a song "Qualche Stupido" together with his wife, Veronica Berti!