Bullied Little Boy Gets Puppy Surprise After School
A touching video landed online these days, in which one family surprised their little boy. Nobody liked him at school, and his classmates made fun of him on several occasions.
This is why the family has provided a new best friend for the boy, with which many problems will quickly be forgotten!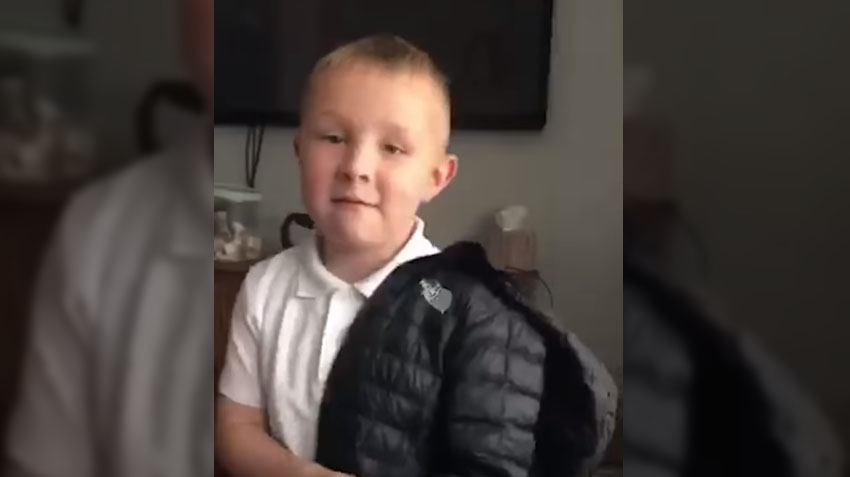 Schoolboy
Jensen
was returning from school one day when a cardboard box awaited him at home. As he took off his coat, his grandfather told him to open the box.
When he peeked inside, he saw a little puppy there. A puppy that was just for him!
He cried shortly after, as he wanted a puppy for a long time. The family decided to buy such a gift after the boy admitted to them that he had no friends at school and he was often bullied by classmates.
See how touching the scene was captured by grandparents when the boy met his new friend - a puppy named
Buddy
.