FedEx Driver Quietly Shovels Snow Off Widow's Porch After Learning Her Husband Recently Died
Leigh Anne
is the mother of three children living in a small town in Nebraska.
Leigh Anne
tried putting air back in her tires after a fairly severe snowstorm, but experienced a problem when trying to remove the stubborn cap.
As a parked vehicle of the FedEx delivery service was spotted on its street, she asked driver
Brian
 for help.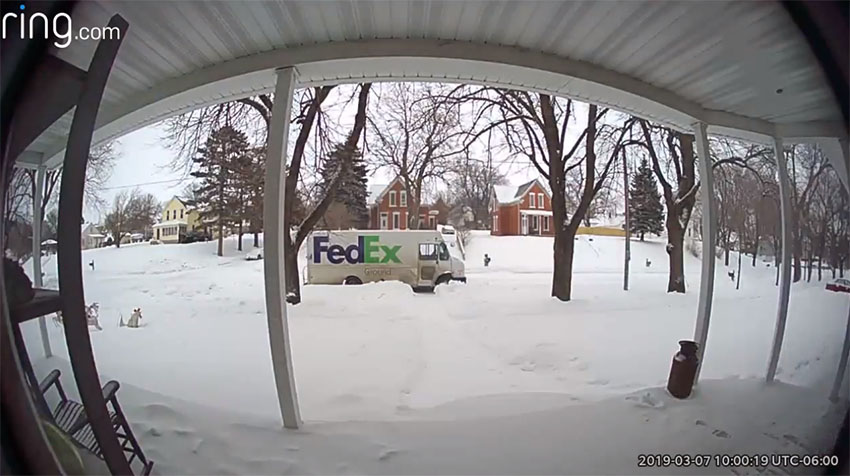 She has known
Brian
before, as she had seen him repeatedly during the work when he delivered packages in her town. He was more than happy to help her with her car.
When they spoke in the cold,
Brian
learned the cruel fate that
Leigh Anne
had to deal with months ago. Because of cancer, her husband lost the battle for life at the age of 42.
Brian
was deeply affected by the fact that
Leigh Anne
became the single mother and a widow with three young children she would have to raise herself.
At that time,
Brian
forgot his job, took a shovel into his hands, and beautified the day of 
Leigh Anna
by shoveling her porch. In the night before, the place was covered by a snow due to a snowstorm.
Brian
did not know that his good work was captured by a surveillance camera.
"Doorbell cameras don't only catch people stealing packages,"
Leigh Anne
wrote on Facebook under the video which she shared with the world. Another proof that good people are still among us!