Freddie Mercury's Performance From Montreal In 1981 Is Taking The Internet By Storm
Freddie Mercury
is a British musician, known as the lead singer at the
Queen
. In 1946, he was born in Stone Town, Zanzibar, and on November 24, 1991, we had to say goodbye to the legend as he died in London due to AIDS.
Together with the
Queens
and with his music, he entered the music legends for eternity, and is still considered to be an icon in the world of music.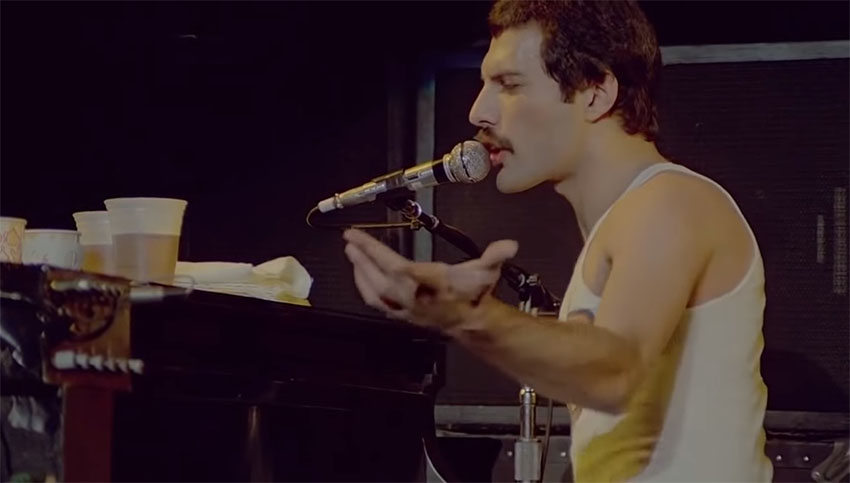 A video clip from Montreal, which was recorded during the
Queen
concert in 1981, was expanded on the web this days again. That was also the year when
Queens
 were in a big ascent and their music was known throughout the whole world.
Their songs, such as
"Bohemian Rhapsody"
and
"Do not Stop Me Now"
, still apply to classics of popular music today.
At the concert, according to many,
Freddie Mercury
delivered one of the best performances while singing the
Queen's
song
"Somebody To Love"
. Even though the song is very difficult to sing, Freddie plowed through it like it was nothing.
In a seven-minute long video, we can watch
Queen's
performance at the concert in Canada, and with the exceptional talent, their lead singer,
Freddie Mercury
, stole all the attention. Listen to how the charismatic singer raised many visitors at the concert to their feet while singing the song
"Somebody To Love"
.