Golden Retriever Parents Watching Over Their Newborn Puppies Is So Calming
These days, the web was surrounded by a cute video that comes from China. In the video we can see the scene when a Golden Retriever dog family enjoys in the afternoon sleep.
It took only a few days for the video to exceed 1 million views on the Youtube network alone.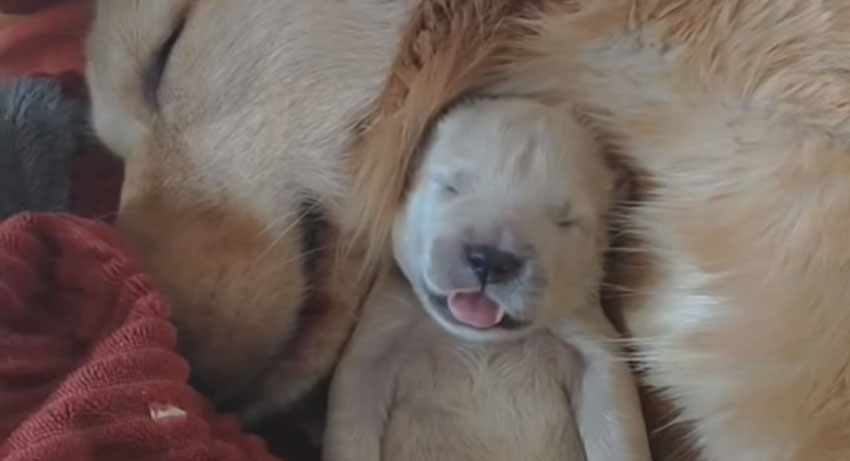 The two Golden Retrievers, together with the owner, cheered on the arrival of new members in the family these days. Female dog have birth to six puppies, and the owner has captured cute scenes to the camera.
Every small puppy had its own color of the scarf around a neck, and the scenes impressed many lovers of animals, especially dog lovers. Both parents proudly watched their puppies while they were sleeping, and the video will surely make your day better too.
Look at how pretty the scene with the dog family of Golden Retrievers looks like when the proud parents take care of their puppies!