Mama Horse Goes Back Towards Danger To Save Her Foal From California Fire
In California, firefighters have been fighting over dozens of current wildfires that have been burning across the country for nights and days.
The "Easy Fire" has already burned 1,723 acres in Southern California, with only 10 percent under control.
The fire also reached the Simi Valley, where many horse farms are located. Heavy winds also caused major problems, causing the fire to spread very quickly, and helicopters could not help extinguishing the flames. Nevertheless, there are many firefighters and volunteers on the ground who rescue people and animals there.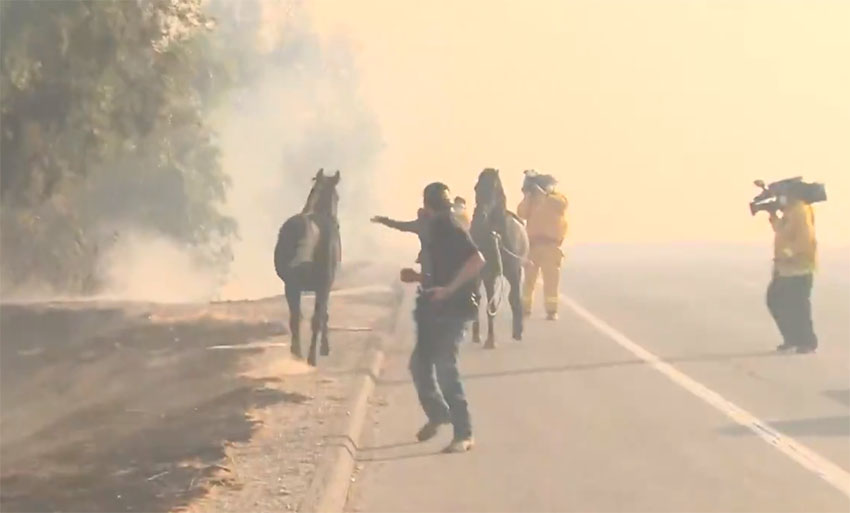 A video clip landing online shows a group of horses running away from fire in the Simi Valley accompanied by firefighters. However, with all the horses running away from the fire, one mare scared many as she ran straight back toward the fire. But she had a very good reason for her actions!
Her little foal was left behind, so she ran to it without hesitation in order to to guide it to safety. When the mare found the foal in the company of another horse, they all headed toward the road, where rescuers were already waiting for them.
The horses were loaded on trailers to transport the animals to safety. Check out the touching scene from California during a fire that landed online five days ago. Another proof that mothers' love knows no bounds!