Man Flies Drone Over Ocean And Captures Footage Of Incredibly Rare Event
The oceans are a very special part of our Earth, which is still unexplored. In the depths of the sea, thousands of unknown species of animals live, but a simple change of perspective can reveal us the scenes that we have not seen before in our lives.
Dave Anderson
captured a special scene a few years ago along the coast of San Clemente with the help of a drone!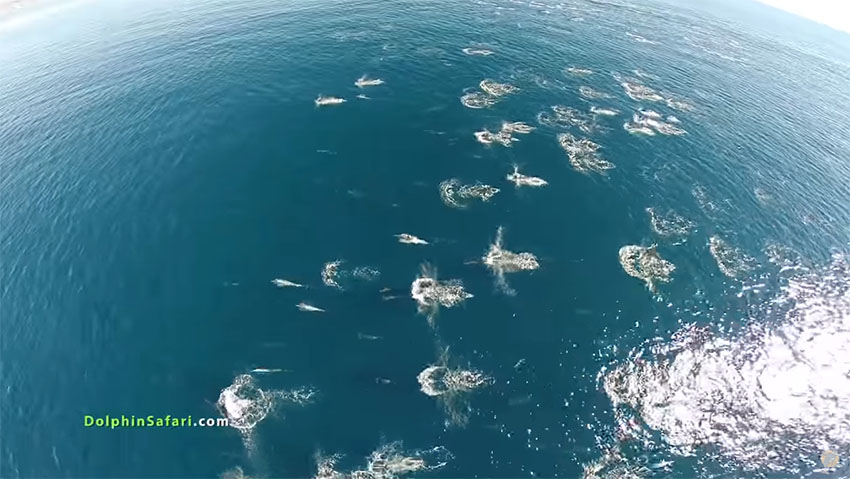 When he sailed to the open sea with a boat, he did not even imagine that he would witness such an extraordinary scenes. He flew his drone from the boat, then captured a wonderful life above the sea, which we can witness only with such perspective.
There was possible to see synchronous swimming of thousands of dolphins, but the entire video did not end there.
In fact,
Dave Anderson
also featured a scene from the Maui coast in Hawaii, where we can see a large humpback whale mamma snuggling and playing with her baby calf. Look at the scenes we can witness if we look at the sea from the bird's perspective!