One Of The Funniest, Cleverest Soccer Goals We've Seen In A Long Time
Carlos Andres Ferreyra
captured a scene from a soccer match in Argentina in which one of the attackers took care of a real masterpiece. His move was praised by many, and you will surely be enthusiastic about it yourself.
In fact, he did not do much, but just enough for his team to score a goal...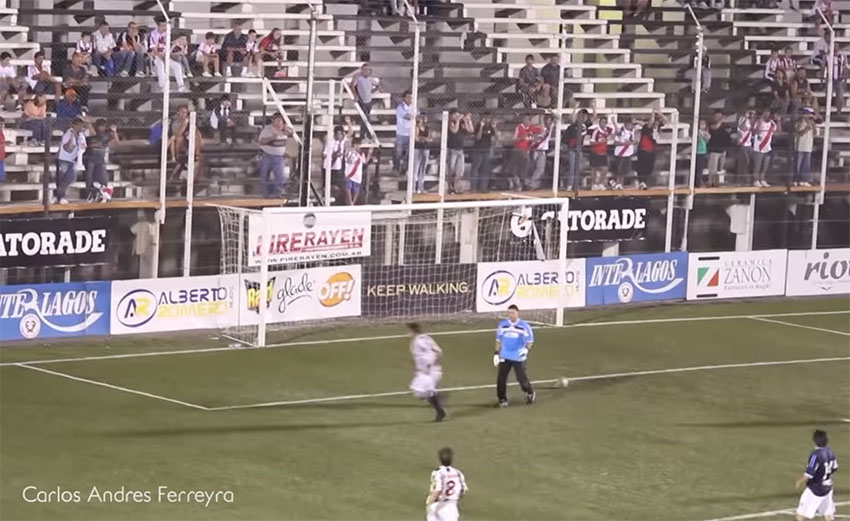 Pablo Parra
of the Argentine club Cipolletti surprised the goalkeeper of the opposing team with clever move, making sure that his team came to a new goal.
He was about to receive a pass from team-mate
Luis Alberto Carranza
 when he stepped over the ball instead, confusing the keeper. With his move, the goalkeeper thought that he would finish the attack alone when the ball had already landed in the net.
This video exploded on Instagram, where it reached over 5 million views in just a few days. Take a look at what move
Pablo Parra
has performed to trick the goalkeeper of the opposing team!