Owner Returns To Pick Up Dog At Vet Only To Get The "Stink Eye" That Has Millions In Laughter
Every dog owner will almost certainly agree with the fact that these animals are the best friends of humans. Puppies trust their owners at every step, but sometimes we must make difficult choices that dogs do not understand.
Such was the case in a video in which the owner had to left his dog to the veterinarians.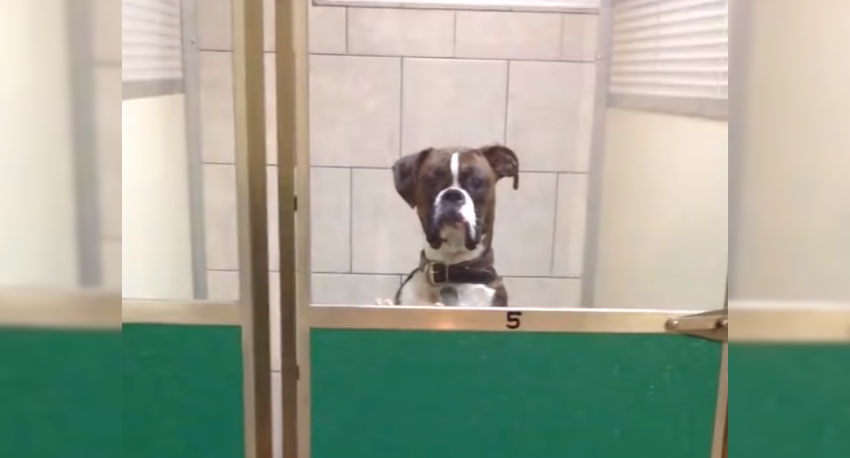 If people do not like dentists and doctors, then we can conclude the same for puppies. Their big nightmare are veterinarians, and at each visit, dogs show us that they don't like them much.
A video clip that laughed almost two million people was created after the veterinarian did his work for one of the puppies. His owner came back, and there he received dog's judgment, which took over the world instantly!
Look at the way the puppy clearly showed him that he does not approve the visit to the veterinarian. Laughter is guaranteed here!