She Worked Hard To Save Disabled Dog, Result Will Melt Your Heart
Two weeks ago, a video clip was uploaded on the web, which left many animal lovers in tears. It is possible to see scenes when the volunteer took care of a helpless puppy who could not walk.
Every day she performed many therapies and exercises with the dog, and the final result impressed many!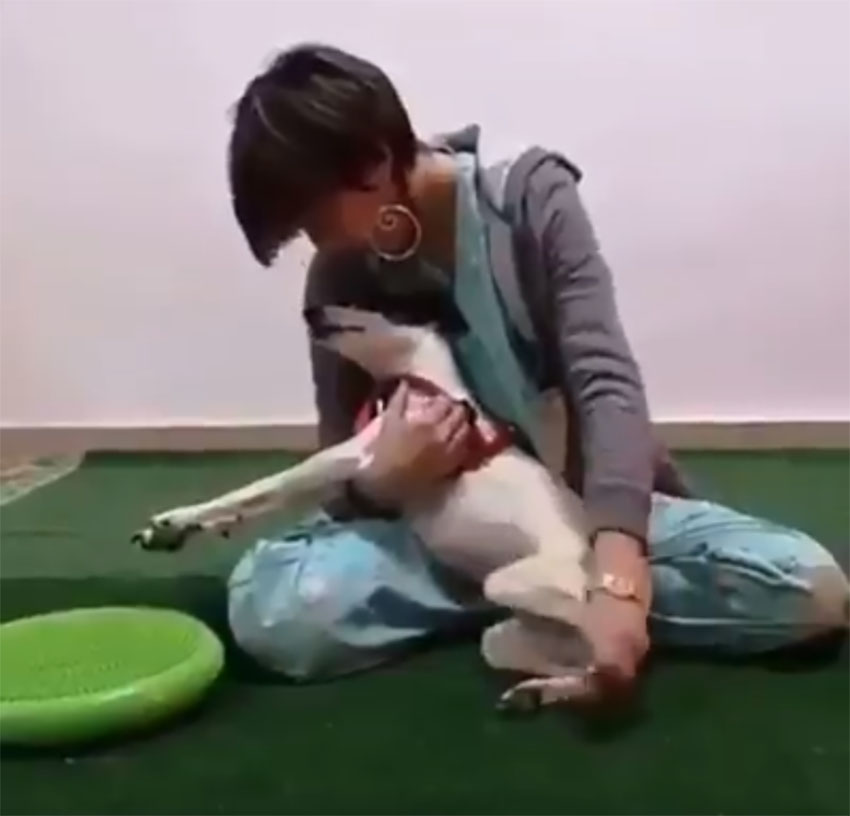 In the video, we can see the recovery of the dog after the volunteer gets him in her hands. She dealt with the dog every day, and together they passed many therapies.
And what was the result after a few months of hard work? The dog could walk on his own, and the video immediately became a sensation on the web. To date, it got over 17 million views just on Facebook network, with over a million reactions and almost 300,000 shares.
Look at the final results after many therapies that halped the disabled puppy to walk again on his own!