5-Year-Old Girl Steals The Show During Preschool Graduation With Hilarious Dance Moves
The five-year-old girl
Lily
stole all the attention during her school day, during a preschool graduation ceremony held at the Lebanon Presbyterian Church in the Ohio.
Her grandmother
Martina Blair
captured hilarious scenes on the camera and then posted her video footage on her Facebook profile.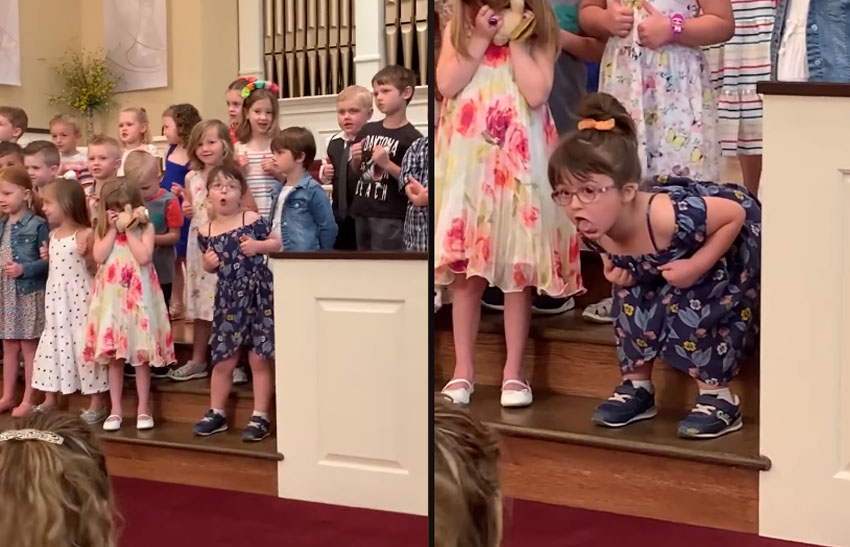 "Give her an audience, she'll give you a show,"
said grandma
Martina
after the show. Thanks to the video, now 5-year-old
Lily
 has become a real sensation on the web.
During the performance, the children danced at the popular
"Tooty Ta"
song, while lovely
Lily
stole all the attention with her special dance moves. Over the past two days, the video exceeded over 12 million views on Facebook only.
Grandmother
Martina
said next to the video:
"I put that video out there as a way for people to forget about it all for 5 minutes and just have a reason to smile."
Look at the hilarious show of 5-year-old girl
Lily
who stole all the attention with her dance steps. Will she make your day better too? Feel free to share the video clip among friends so that
Lily
will make them laugh too...