Golden Retriever Notices Bird Struggling In Pool, Rushes Over To Save Its Life
If you also have a dog, then you definitely know that these loyal animals will do just about everything for their humans. In the past, we have seen many stories in which puppies saved lives. Not only the lives of people, but also the lives of their animal friends.
A special video is coming from Beunos Aires, Argentina, where a dog has been seen rescuing a helpless animal.
Yago
, the Golden Retriever, is undoubtedly one of those puppies that you would want to have around you when you need help.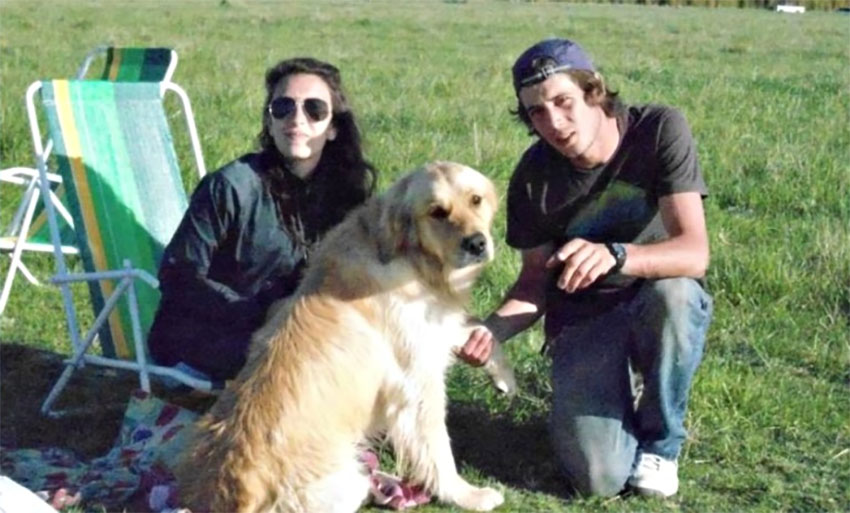 Photo: 7Corrientes, Facebook
The dog's owner,
Mariana Corti
and her husband, got out of bed after they heard strange sounds in front of the house.
"When we woke up, we heard a flutter coming from the patio,"
Mariana
said.
"When we looked out the window, we saw that a pigeon was fighting for its life in the pool."
Yago
, who was in front of the house at that time, also spotted a helpless pigeon himself. At the scene, he immediately knew that something was wrong, so he got into the action.
Mariana
took her mobile phone into hands and began to shoot a scene as
Yago
quickly ran to the other side of the pool to find a way to help the drowning pigeon.
There, he gripped the bird gently for the wings, pulled it out of the pool and saved its life. Look at the wonderful scene when the dog
Yago
came to the helpless pigeon in the pool and saved its life. This is also a true friendship!