High Winds From 'Bomb Cyclone' Overturn Semi On Texas Highway
On Wednesday, Facebook social network was encircled by a video from Amarillo, Texas, which was captured by photographer
Blake Brown
.
He recorded the real power of nature in the mentioned city - the strong winds overturned a lot of trucks, and
Blake Brown
managed to capture some accidents on the camera.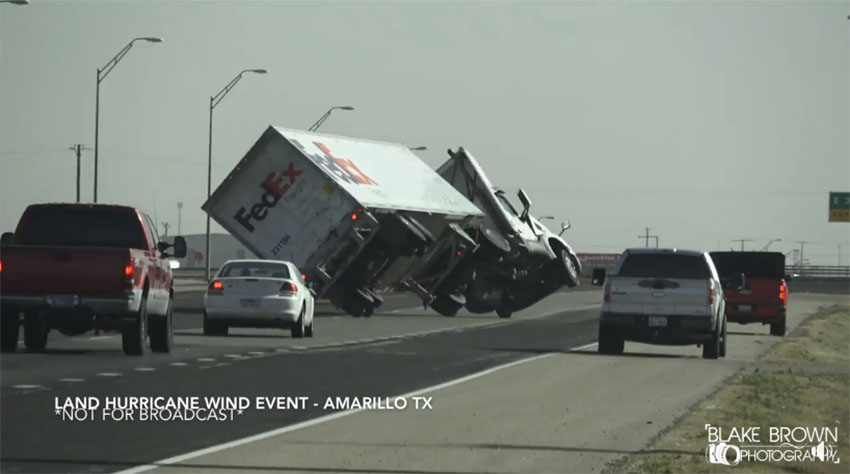 Foto: Blake Brown
Blake
described the whole day as something crazy, as the wind in the storm was blowing with the speed over 80 mph in the city of Amarillo. Many places were badly damaged by the wind, and some truckers experienced the power of the wind on their own skin.
In the north of the I-40 motorway,
Blake
has captured two scenes in which one can see how the wind has overturned two semi trucks.
The entire video exceeded 3.4 million views only on the Facebook network, and to date it has accumulated over 11,000 reactions and nearly 70,000 shares.
Take a look at how the wind blew this place in Amarillo in Texas.