Husband Finds Out He's Having Triplets, His Hilarious Reaction Is Priceless
Stephanie Valas shared a video online, which quickly took over many. She captured a scene when she showed her husband ultrasound on which three of their babies were.
The mother of two children surprised her husband at work, and he reacted with a lot of enthusiasm!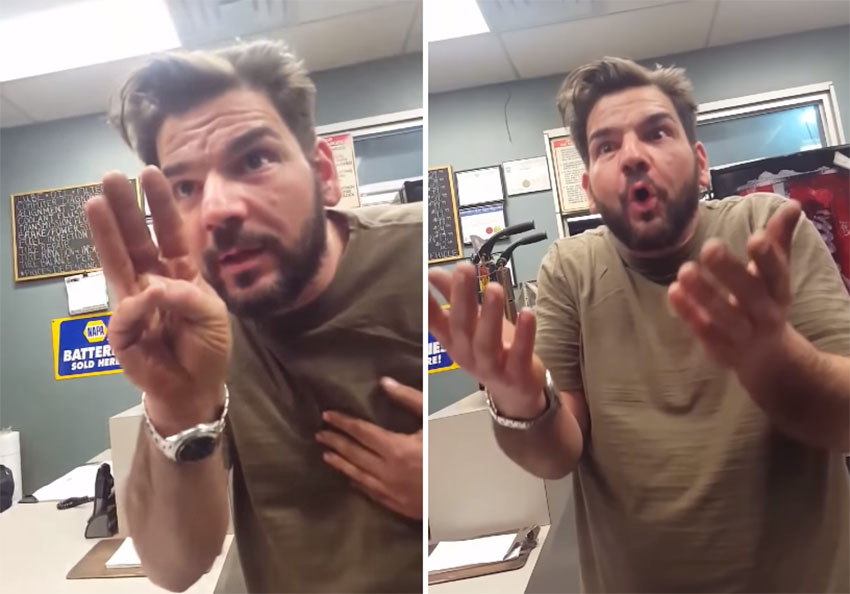 Stephanie, who has two children with her husband, secretly captured his reaction when she told him with three separate photos of the ultrasound that they are expecting triplets.
At first, her husband did not even dream of what photos in his hands mean, so Stephanie explained to him.
"This is a picture of baby A, this is a picture of baby B and this is a picture baby C,"
Stephanie said to him. The husband was still not gettng the message, but then he finally got a clue.
"Will we have three kids? Are you serious?"
the husband said enthusiastically.
When you see this cute video clip and even more cute reaction of Stephanie's husband, you will also be looking forward to new babies in such a pleasant family. Take a look at the reaction of the husband when Stephanie gave him three ultrasound photographs containing three different babies.