Man Brings Senior Homeless Dog To The Pet Store And Buys Him Everything He Touches
King
is a 12-year-old dog who had a much more difficult life than most puppies. For the most part of his life, he spent his time on the streets, since he never had any loving owners.
Recently,
King
 was hit by a car and lost one of his front legs in an accident. He was operated and then transported by
Marley's Mutts
volunteer company to one of the shelters.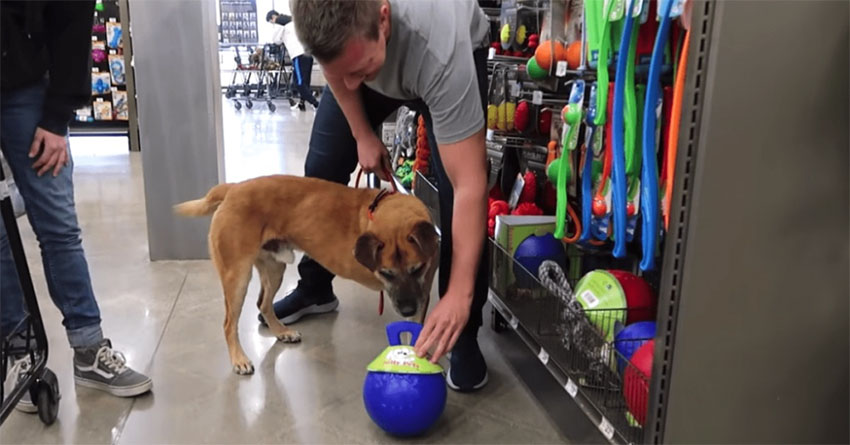 They knew that the adoption of the
King
would be difficult, since he is a senior dog, and the fate wanted that he would lose a leg in the accident. And it was true - months passed by, and noone wanted to adopt
King
...
Until the moment when his story was heard by
Rocky Kanaka
, who has his own TV Show
Dog's Day Out
. He decided that he would make the best day for
King
...
In the mentioned show, the host takes care for dogs from the shelters as he gives them various gifts and trips, and almost everytime such dogs find new owners. When he read the
King's
story, he quickly decided to give him whatever he wanted!
Everything that
King
touched in a pet shop,
Rocky Kanaka
bought for him. And what's the best part of this story? Since the video was exposed to media,
King
has already got his new loving owner!