Man Builds Modern Underground Swimming Pool With Underground House By Hand
Unusual builds by hand have been a real hit on the YouTube network for months.
Among them is a video in which a man built a dream pool underground, and in a few months, his work was seen by an incredible 40 million viewers on the YouTube network.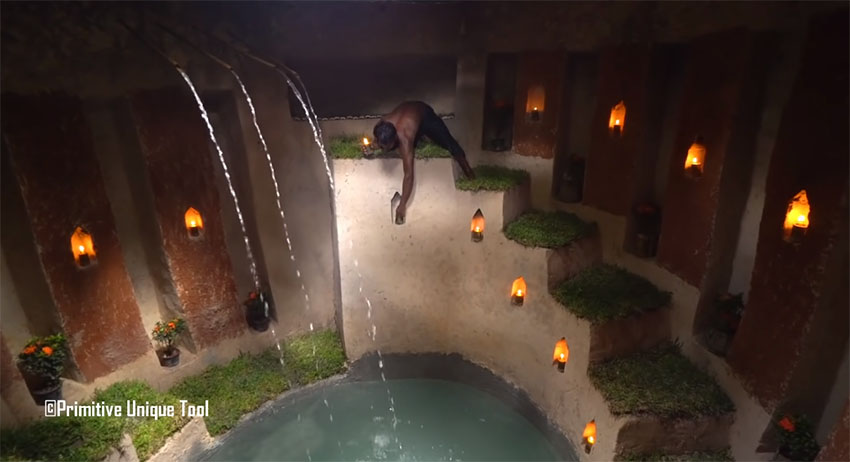 The author of the
Primitive Unique Tool
channel posted a video online in January showing how to build a dream pool underground without the use of larger machines.
He used only the natural material he found in the area to make it, and the end result left many viewers speechless.
See how wonderful the ambiance was when the man finished building the dream pool underground. Would you have such a piece of paradise next to your home as well?