Mom Catches Parakeet Playing Peek-A-Boo With Neighbor's Cat & Grabs The Camera
George
is a cat from New Zealand living near neighbors who own three parrots. Everything sounds like a recipe for catastrophe, but birds are always safe and separate from
George
.
Often, they are observing each other through glass, and on the web, a special scene has landed these days.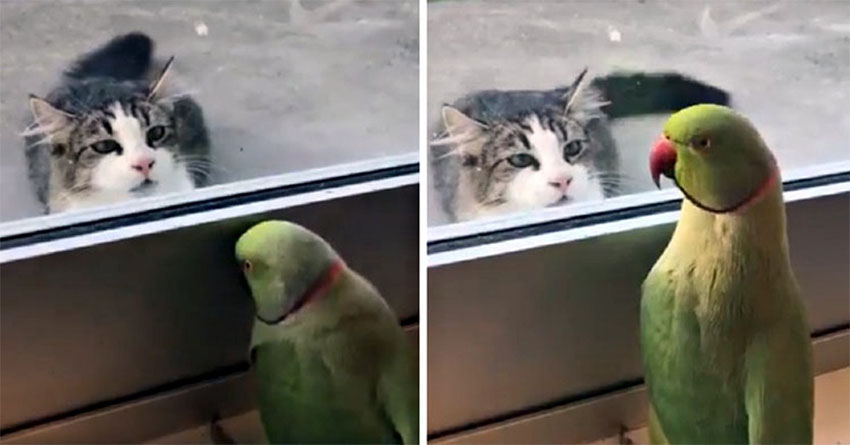 The owner of the parakeet
Oscar
shared a video clip among friends, in which it is possible to see the mentioned bird, who watches neighbors' kittens through the window. A two-year-old parakeet played peekaboo with the cat, and with his venture he laughed many animal lovers.
"Peekaboo,"
were the words that the
Oscar
said in the video next to the kitten, and then he hid under the window in the next moment.
Increase the volume and enjoy the fun scene when the parrot
Oscar
surprised his neighbor's cat
George
with his move. Will the video also bring you good laugh? Don't forget to share it among friends...