Rescuing Abandoned Bulldog In Cold Streets Who Ate Leaves To Survive
They filmed an abandoned bulldog on one of the streets, who was forced to eat leaves to survive.
The video was then forwarded to the Homeless Paws Volunteer Association, and members immediately responded to the call for help.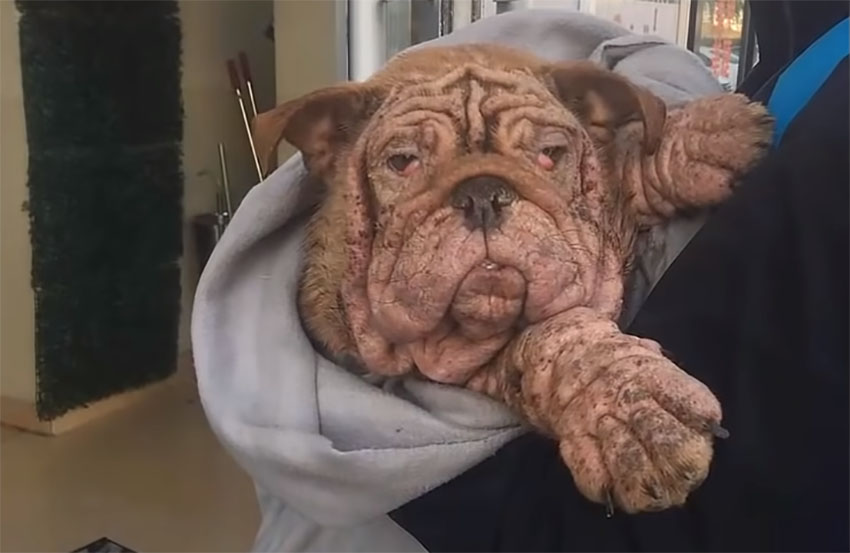 At their arrival, the dog was in very poor condition. Good people rescued the dog and transported her to a veterinary clinic where she successfully underwent therapy. Her appetite returned and the dog was named
Pumpkin
.
After the therapy, the dog still had a fever, but thanks to antibiotics she was recovering.
Upon successful recovery, Pumpkin was adopted by a new loving owner, who gave the dog a new name -
Kennedy
. Her miraculous recovery has impressed many online users, and the scenes in the video will also reach your heart. See how good people have rescued an abandoned dog who ate leaves to survive on a cold street.