Truck Driver Creates Masterpieces On The Back Of His Dirty Semi-Trailer
Truck driver and artist
Arnulfo Gonzalez
draws many artworks on a very special canvas: On the dirty trailer of his truck!
At work, he uses nothing but a cloth, paper towels and dirt on his truck. Sometimes he uses a brush, to apply additional dirt to the trailer.
The 48-year-old began to draw on the trailer when he waited one day at the warehouse. Everytime he had some free time between stops, he made new and new works of art on a dirty trailer, and he often took breath away to many passers-by drivers.
So far, he has created hundreds of such artworks, and has published many on his
Instagram profile Artrucking
.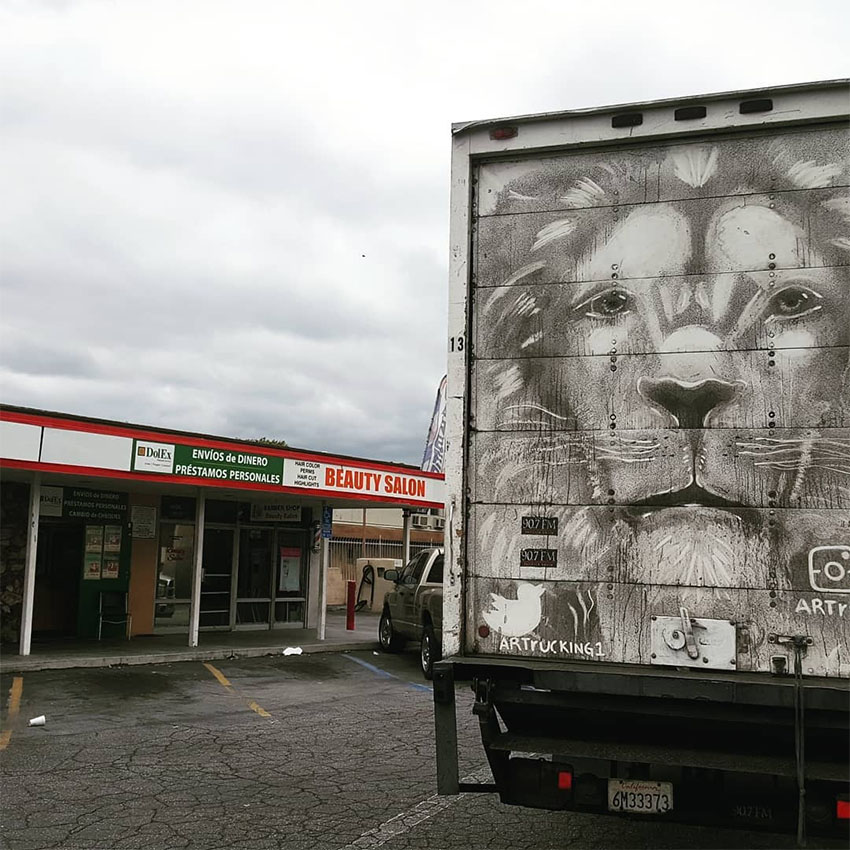 When you see
Arnulf Gonzalez
makin new artwork on his dirty truck, you will surely be impressed by his special talent!