Border Collie Saved Tiny Chihuahua From Being Hit By A Car, And It Was Captured On Video
We all definitely agree that everyone needs friends who show us the right way in difficult moments. In those days, the web circled a video clip from a surveillance camera, in which the true meaning of the friendship was realized by a little chihuahua.
The owner would almost run it over with car, but it was rescued by another Border Collie dog, who prevented the cruel fate.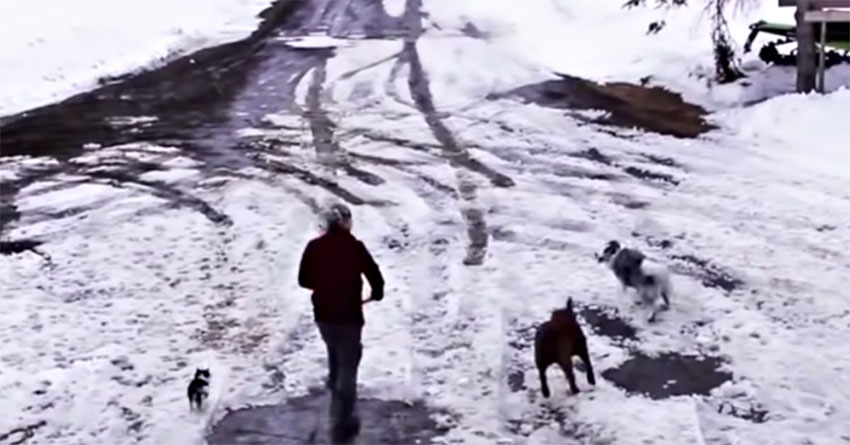 In the video taken by security camera, you can see a scene when the owner sat in her car, then she rolls backwards with the vehicle. At the same moment, her little chihuahua came behind the car when another dog decided for action.
The Border Collie quickly ran against the smaller dog, grabbed it during the course, and quickly took it to a more secure place. The owner only fleetingly saw the scene in the rear-view mirror, while she thought she ran over the puppy.
Fortunately, this was not the case, but the real heroic act of her puppy was only revealed by the video captured by the surveillance camera.
Another proof that friendship between animals does not know the boundaries! Let's share this story among friends so they can see the true meaning of dogs' friendship.