Dancer With Down Syndrome Leaves Judge In Tears In The Greatest Dancer
"The Greatest Dancer"
show also featured a dancer with Down Syndrome at one of the auditions earlier this year.
Andrew
is a 21-year-old dancer who lives his full dreams despite Down syndrome!
Even though Andrew was born with Down Syndrome, it never stopped him from pursuing his dream. He loved to watch dance shows in his childhood, and he always danced infront of the TV screen when many contestants appeared.
Andrew's love for dance grew year after year, and with plenty of exercise and free creation, he improved his dancing talents. That is why he signed up for the dance show
"The Greatest Dancer",
where he drove many gathered guests to tears, along with the judges.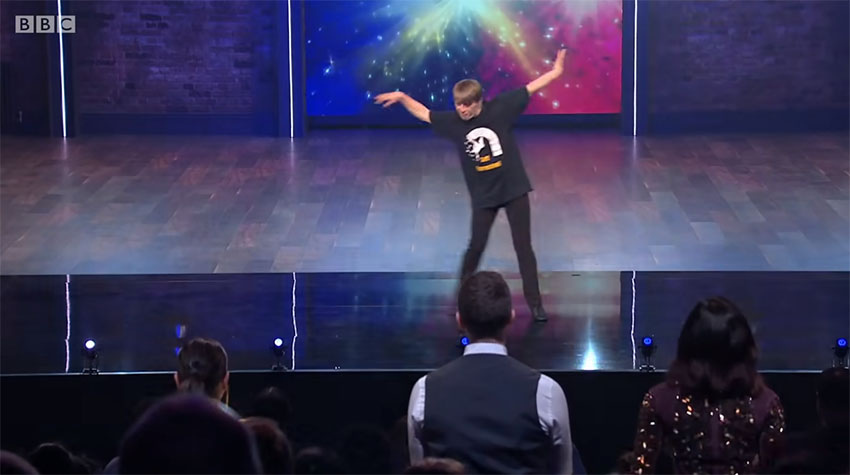 The aforementioned show takes place by introducing the contestant to the audience first by behing the wall. If more than 75 percent of the audience approves of the singer, the wall opens and the dancer then continues with his or her performance.
In this audition, Andrew chose to dance to the song
"Can't Stop The Feeling"
by
Justin Timberlake
. The audience was immediately impressed by his performance. Many even danced in the hall!
Judge
Cheryl
, who is professionally involved in singing, cried at the performance of Andrew, and adorable performance moved the audience to tears too. See how the 21-year-old Andrew, who has Down Syndrome, performed in
"The Greatest Dancer".