Meet The Goliath Birdeater, The World's Largest Tarantula That Eats Sparrows
The thought of being next to a large spider is terrifying to most of us. Spiders always bring some fear into our bones with their image, even though they are in fact completely different creatures than many imagine.
These days, the web is once again surrounded by the image of a spider that can boast with the title of the largest tarantella in the world!
If you thought huge spiders existed only in movies, then you were wrong. In front of you is a video of a bird spider known by the name Goliath Birdeater.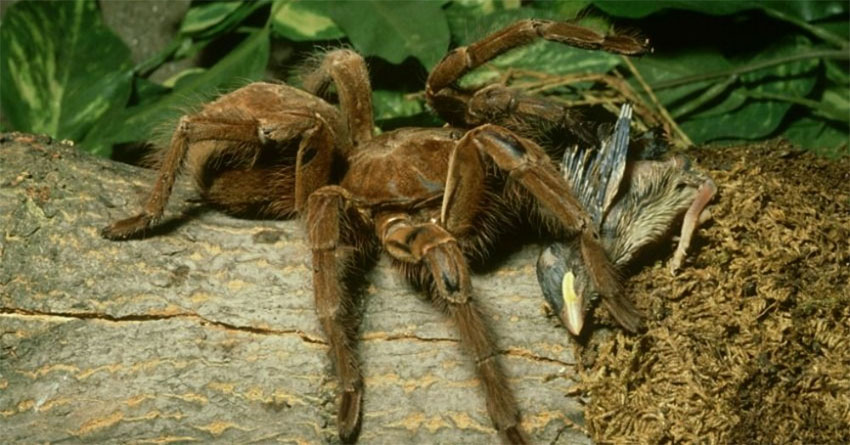 It is a huge spider that feeds on birds as well, and they usually grow up to a good 4.5 inches (11 centimeters) in length. However, this statistic does not apply to all spiders of the species mentioned, as some specimens can be as large as 11 inches (30 centimeters)!
If you need a reference for their size - Goliath Birdeater spider would easily occupy a large dinner plate.
Because this species is considered a large and powerful creature, they also feed on birds such as sparrows. Fortunately, they live only in northern South America, in marshy areas near the tropical forest.