Pampers Is Installing 5,000 Changing Tables In Men's Bathrooms Because Dads Change Diapers Too
When a photo of Florida father 
Donte Palmer
 expanded on the Internet, on which he was changing his baby's diaper in a public toilet, nobody even imagined that this photo would lead to a major change.
This week, Pampers announced that by 2021, they will install 5,000 changing tables in men's public toilets.
The reason: Dads also change diapers!Donte
was in one of the restaurants with his three children, when he had to change a diaper of his 1 year old son. When he entered the public toilet with the child, there was no changing table, so he did the job on his legs.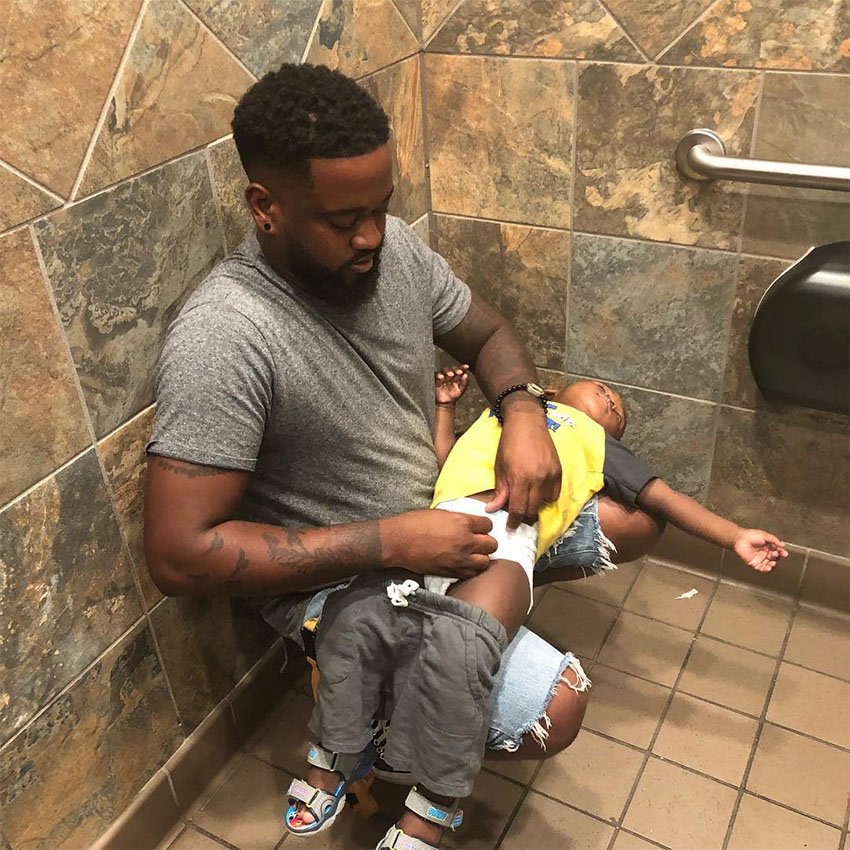 He was disappointed that there were no changing tables in men's public toilets.
"As if we don't exist,"
Donte
wrote on the photo.
Now, in the last press release published on June 10, Pampers said that they will install 5,000 changing tables in public toilets. They will cooperate with the company Koala Kare, which is engaged in the production and installation of modern changing tables tables.
Specifically, they hope to target "parks and recreation centers, community centers and libraries in cities such as Cincinnati, Dallas, Philadelphia, Detroit, and many others across the U.S. and Canada," the statement noted. The first 500 locations have already been chosen.
The act was also supported by musician
John Legend
, who doesn't have problems when his baby needs another diaper.
"I am so excited to play a role in Pampers' Love the Change campaign,"
Legend
explained.
"I love being a hands-on dad, and it is so important that we acknowledge the active role dads are playing in their babies' lives."