2-Year-Old Roman Goes Viral With His Adorable Cooking Videos
The web is surrounded by many videos of a barely 2-year-old toddler who, along with his mother, is a real star on the Internet.
Coming from Indiana,
Roman Belville
 always keeps the viewers excited with his adorable cooking videos!
On a Youtube channel, his mom
Ayla Belville
posts a number of videos created while cooking with her cute son. Little Roman is always relaxed in front of the camera, and with his speech he always creates excitement in all corners of the globe.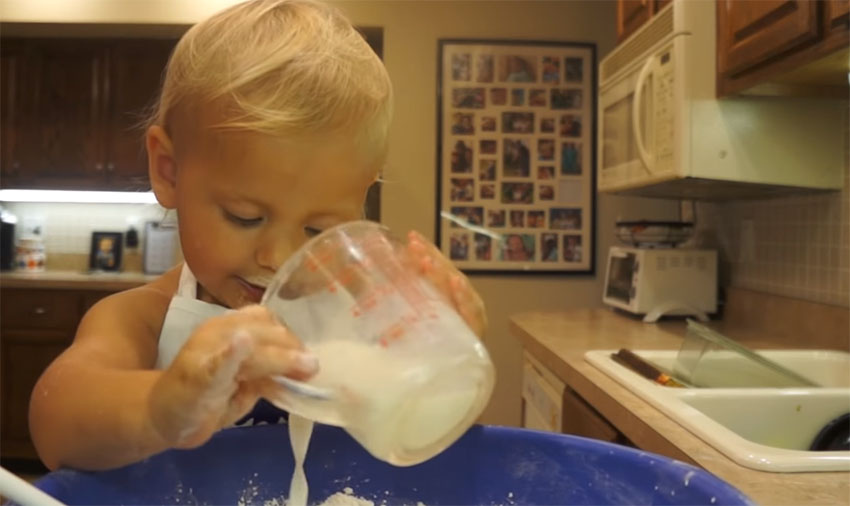 He asks his mother very kindly for the ingredients each time, and he never forgets to thank for her help. Mother Alya also confided in the media that the toddler is always happy to eat whatever he manages to bake.
How 2-Year-Old Roman Baked Pizza:
Alya describes herself as a full-time mom, but she always gets time to cook with her son. The sympathetic Roman is well aware of his popularity - he even asks every stranger if he has already seen his videos.
Check out another cute video of 2-year-old Roman Belville baking a cake, stealing all the attention!