Andrea Bocelli Sings "Can't Help Falling In Love" By Elvis Presley
Opera singer
Andrea Bocelli
is still reaping worldwide fame in the music industry today.
He is known as a musical genius, and years ago he made a special appearance on on one of the shows, singing the famous song of the legendary
Elvis Presley
.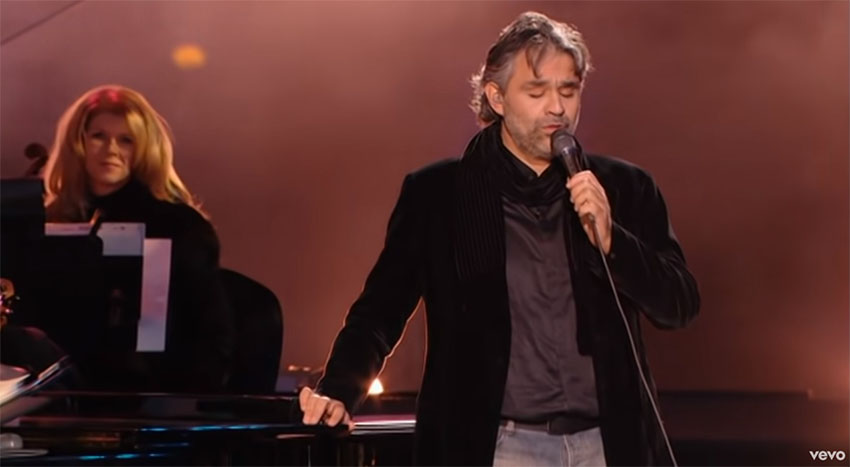 It was in 2005 when Andrea Bocelli surprised an audience with a very special musical choice at one of his performances in Las Vegas. Many expected him to sing some of the opera songs, but that was not the case.
Andrea Bocelli sang his own interpretation of the song
"Can't Help Falling In Love"
 performed by Elvis Presley in original.
His 2005 appearance is still echoing online - to date, it has been viewed by over 50 million viewers worldwide, and you will no doubt be impressed with the Andrea Bocelli's interpretation of Elvis Presley's song
"Can't Help Falling In Love".