Baby Girl Invades Dogs Personal Space To Kiss Him Prompting Response Family Didn't Foresee
Each of us loves babies. They are adorable and friendly to everybody who encounters them, and they always know how to spice up the days. They would share their love with anyone who comes to them and they are also enthusiastic about our pets.
A little girl in the video down below is also enthusiastic about dogs, and she proved that one month ago with her move.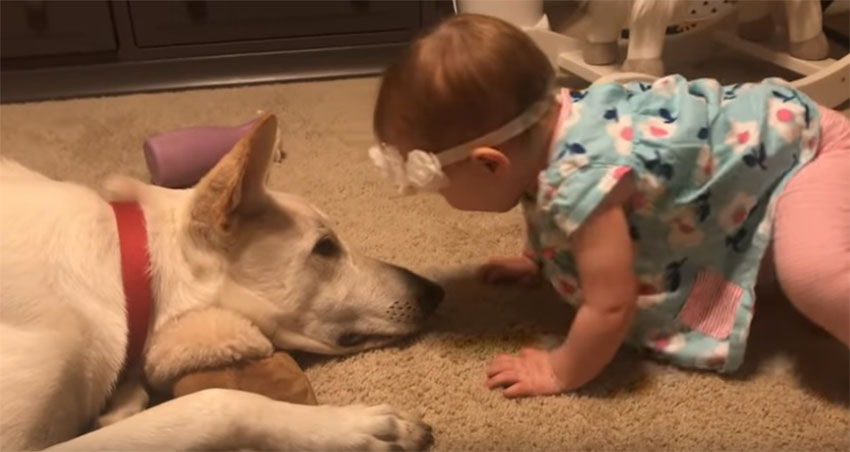 The video comes from San Antonio, Texas, and many online users have been impressed by the scene. Initially, a little baby girl sneaked to the family puppy, then kissed him on the nose. And she did this many times!
The girl gets perfectly along with the puppy, and in her presence, the dog also shows how much he loves her. And he did just that in the video.
After some of the kisses received, the puppy stepped on all four paws, walked to the little girl, and then showed her how much he liked her previous move. When you see a dog's response to a little baby girl giving him a kiss, you will also find out how powerful the bond is between the dog and the little girl.