Brave Dog Carried Her 4 Puppies Onto Someone's Porch To Save Them From Floodings
Abilene
, along with her puppies, lived on an abandoned estate in Harris County, Texas. Since the puppy was without a roof over her head together with her puppies, she never had an easy life.
Although she had to take care for 4 puppies, they managed to get through it each day.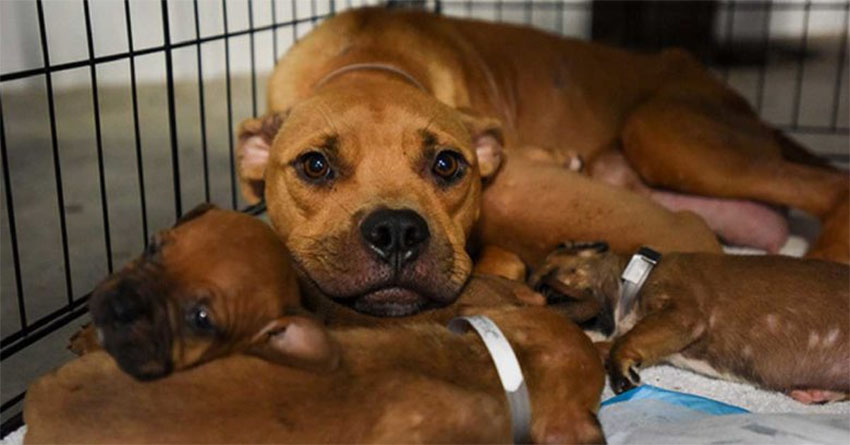 When the area was hit by Hurricane Harvey, the battle for life has just started well for
Abilene
. The water rose rapidly and flooded the larger area, and
Abilene
was determined to save her puppies.
She took one after another to the porch at nearby house to save them from rising waters.
The couple living in the house quickly spotted the puppies together with their mother. They acted quickly and transported the animals to a shelter for animals. They gave them a roof over their heads, fed them and took care of them.
Abilene
, along with the puppies, was transported to a foster home in Los Angeles, where she also received new loving owners. Look at how happy a dog is today when she is aware that she and her puppies are in safe hands!