Bride Sings "You Raise Me Up" But When Dad Changes The Lyrics No One Could Hold Back Tears
At weddings we have such a tradition that groom waits for his bride infront of the altar in church. At the sound of bells, the bride most often walks to the altar accompanied by her father.
Such was also the wedding in Norway, but guests were witnessing a wonderful surprise at that moment...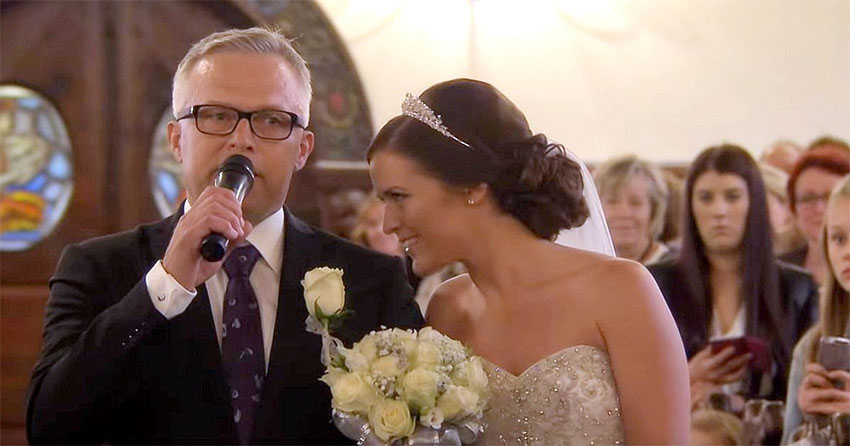 Bride
Maria
 bring many gathered in the church to tears together with her father. When she entered the church, she took the microphone in her hands, then sang the edited version of the song
"You Raise Me Up"
. Above the scenes, groom
Ronny
was visibly touched. So touched, that he started to cry.
But the surprise was not over yet!
Shortly after the bride sang the song, the microphone was taken by her father. Despite the fact that he had a lot of trembling, he sang his own version of
"You Raise Me Up"
song with excellence and impressed many on the wedding.
See how wonderful the surprise visitors witnessed at the wedding in Norway! Don't forget to share it among your friends.